'Batman V. Superman: Dawn Of Justice': The First Official Image Of Henry Cavill (PHOTO)
Warner Bros. has released the first official image of Henry Cavill in "Batman V. Superman: Dawn of Justice."
The studio dropped the image of Henry in his Superman red and blue outfit on Thursday.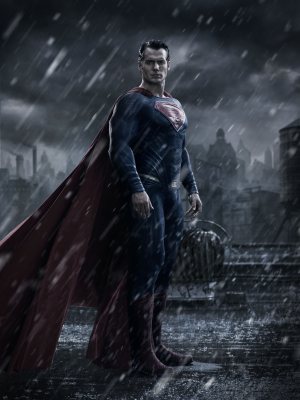 Henry Cavill as Superman (Photo Credit: Warner Bros.)

In the image, Henry is standing in front of a city (which looks like Gotham) in the rain.
PHOTOS: Hollywood's Man Of Steel: Henry Cavill
Earlier this year, the first image of Ben Affleck as Batman was released.
"Batman V. Superman: Dawn of Justice" will hit theaters on May 6, 2016.
-- Jolie Lash
Copyright 2014 by NBC Universal, Inc. All rights reserved.
This material may not be published, broadcast, rewritten or redistributed.