Beyonce and daughter Blue Ivy are making a splash!
The mother-daughter pair and Jay Z are on vacation in the Dominican Republic and sharing their adventure with fans.
The 32-year-old singer posted a slew of tropical shots of herself, her husband and their 2-year-old daughter on her blog.
PHOTOS: Beyonce — From Destiny's Child To Sasha Fierce
The famous family hit up the beach, enjoyed some time in a cabana, spent time by the pool (with drinks!) and the Grammy-winning singer is even seen working on her golf game.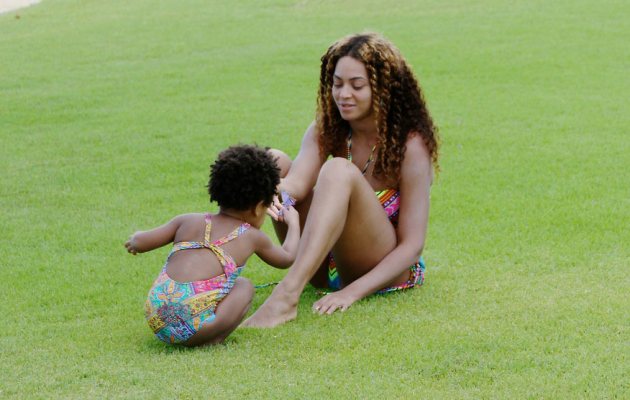 Beyonce is currently on the cover of Out magazine, where she talks about her music and sexual empowerment.
"I'd like to believe that my music opened up that conversation," she told the mag when asked about her sexually-charged self-title album. "There is unbelievable power in ownership, and women should own their sexuality. There is a double standard when it comes to sexuality that still persists. Men are free and women are not. That is crazy. The old lessons of submissiveness and fragility made us victims. Women are so much more than that. You can be a businesswoman, a mother, an artist, and a feminist – whatever you want to be – and still be a sexual being. It's not mutually exclusive."
-- Jesse Spero
Copyright 2015 by NBC Universal, Inc. All rights reserved.
This material may not be published, broadcast, rewritten or redistributed.