Your Daily Roundup of Celebrity Gossip & Star Shenanigans!
Beyonce Lets The Girls Out For Out!: It's fitting that while talking about sexual liberation that Beyonce – who posed topless for Out magazine (looking very Marilyn Monore) – was feeling liberated from clothing. "I'd like to believe that my music opened up that conversation," she told the mag when asked about her sexually-charged self-title album. "There is unbelievable power in ownership, and women should own their sexuality. There is a double standard when it comes to sexuality that still persists. Men are free and women are not. That is crazy. The old lessons of submissiveness and fragility made us victims. Women are so much more than that. You can be a businesswoman, a mother, an artist, and a feminist – whatever you want to be – and still be a sexual being. It's not mutually exclusive." [Out]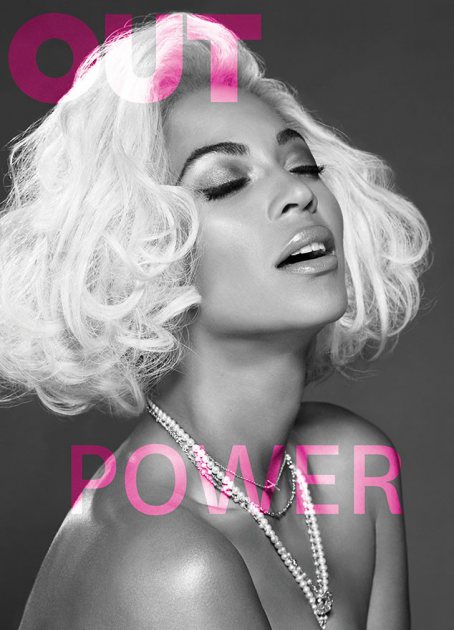 Zac Efron & Seth Rogen Have A Sex Toy Brawl: Nothing says, "Where do I buy my ticket?" like a movie with Zac Efron assaulting Seth Rogen with a sex toy – this scene is possible thanks to the upcoming movie, "Neighbors." Enjoy the new NSFW trailer! [YouTube]
A Kiss From Johnny Depp: And speaking of sexual liberation – in case you missed it – Johnny Depp and Jimmy Kimmel enjoyed a kiss last night. Check out the man-on-on action at the 3:54 mark! [YouTube]
No Late Night For NPH: Neil Patrick Harris has been mentioned as a possibility to take over for David Letterman, but the actor told the New York Observer (via HuffPo) that he won't be taking over the "Late Show" reigns. "That hasn't even been a conversation at all," the actor explained. "It would be an asinine amount of work." [The Huffington Post]
-- Jesse Spero
Copyright 2015 by NBC Universal, Inc. All rights reserved.
This material may not be published, broadcast, rewritten or redistributed.