Your Daily Roundup of Celebrity Gossip & Star Shenanigans!
We See London, We See France, But Do We See Paris' Underpants?: Paris Hilton might need to stock up on a roll of double-sided tape as it appeared as though she flashed photographers.The reality star-turned-DJ stepped out over the weekend in a revealing pink Alon Livne cutout dress that left little to the imagination. Despite numerous reports claiming she accidentally showed off the goods and photos that looked bare to us, a source at the event told Access she was wearing a leotard under the dress.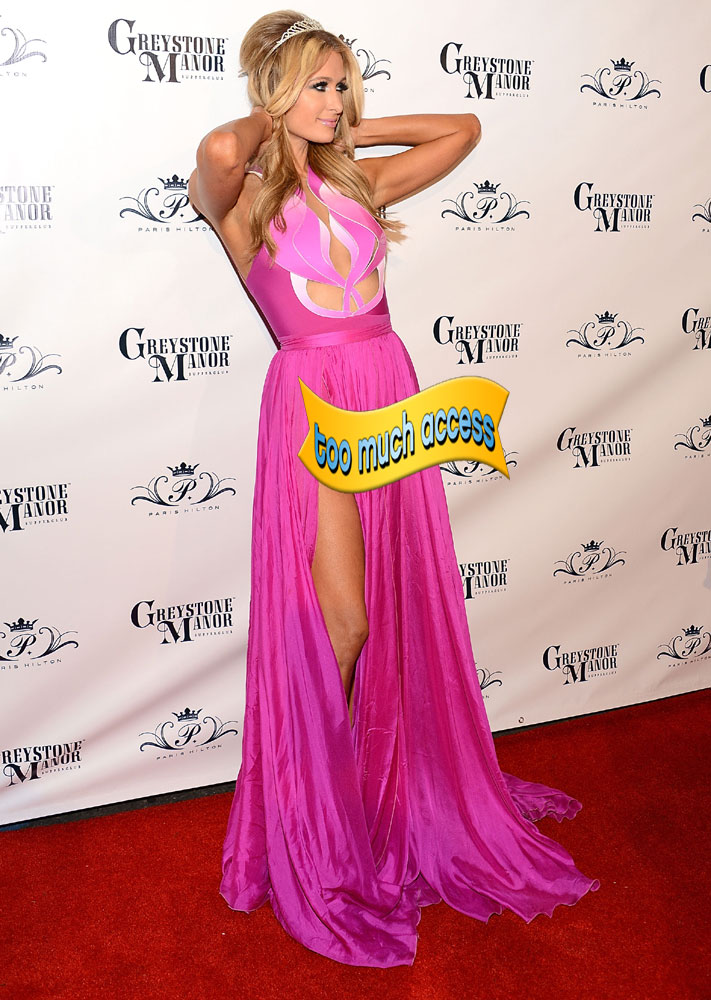 Hot Teaser Trailer Of The Day: Many scoffed when Marvel announced plans to bring "Guardians of the Galaxy" to the big screen, but this teaser of the trailer (debuting tonight) might change people's minds (the shirtless Chris Pratt doesn't hurt either)!
Reality TV Scrapes The Bottom Of The Idea Barrel – And We Love It: If you love dating shows and nudity (becasue who doesn't?) then get ready for VH1's upcoming series, "Naked Dating" – yes, it's exactly like it sounds. The network announced plans for a series that "explore the art of romance free of pre-conceived notions, stereotypes – and clothes." The dating show will chronicle the naked dating adventures of a man and woman as they go on two different dates with two suitors (while naked) then decided if they made a (naked) love connection – all while done in a tropical locale. But don't worry if you're squeamish, all the naughty bits will be censored. [USA Today]
Miley Gets Political Or Just Crass?: Miley Cyrus gave her fans a glimpse of what is to come on her "Bangerz" tour – let's just say it involves President Bill Clinton and a Monica Lewinsky moment. [Huffington Post]
-- Jesse Spero

Copyright 2015 by NBC Universal, Inc. All rights reserved.
This material may not be published, broadcast, rewritten or redistributed.