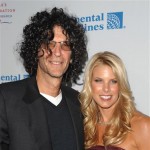 February 05, 2010
LOS ANGELES, Calif.
A report that Howard Stern is in talks to replace Simon Cowell on "American Idol" has me scratching my head.
Plus, I have your guide to alternative Super Bowl Programming. And I have news on which Emmy winner has been cast as Emily Osment's dad on "Hannah Montana."
All of this and more Dish… after the jump.
Access the Full Story