Every year, more and more women attend Comic-Con and every year, more female stars turn out to take part in the wildly popular comic book convention.
Here's what was trending big in the style department...
BEST CAST STYLE
No doubt about it -- the "Game of Thrones" ladies (above) came to play. Each star wore a unique and completely different eye-catching look and while it's not really my thing, 17-year-old Maisie Williams' comic-themed dress is perfectly suited for the event.
THE CROP IS TOPS
Cropped tops were THE trend at Comic-Con. Jada Pinkett Smith was FIERCE in her cropped top and bondage style skirt.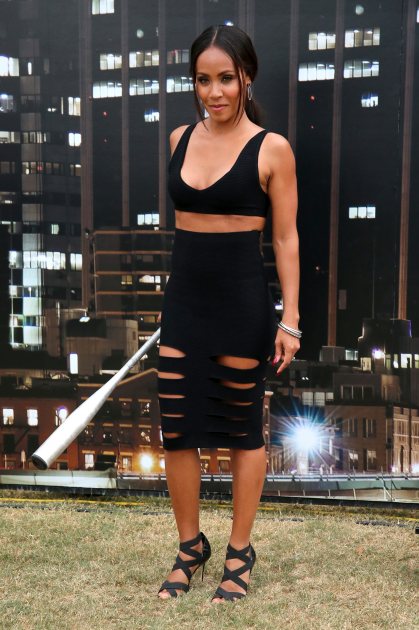 (Getty)
Megan Fox gave the fanboys what they wanted in a curve-hugging black leather trimmed cropped top and skirt.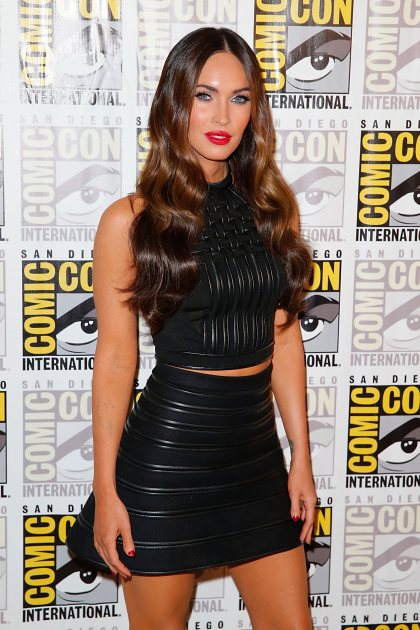 (Getty)
And Jessica Alba also went the cropped route in a Zimmerman long printed skirt and bandeau style crop top by Tanya Taylor. "I just felt like it should be kinda like cool, kind of fantasy," she told us at the event about her outfit. Mission accomplished!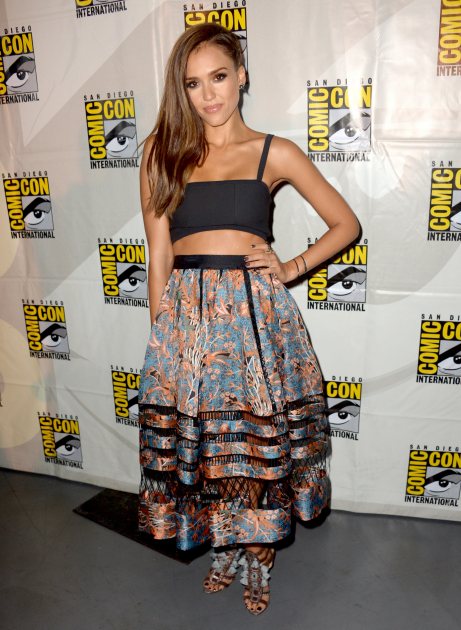 (Getty)
BLACK IS ALWAYS BIG
Elizabeth Olsen kept it all in the family wearing a leather dress from her sisters' – Mary-Kate and Ashley Olsen -- upscale line, The Row.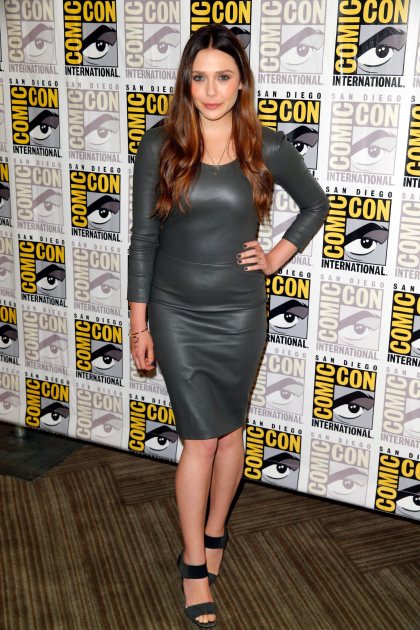 (Getty)
Rosario Dawson also did went with black, adding edge to her look with her half-shaved hair-style.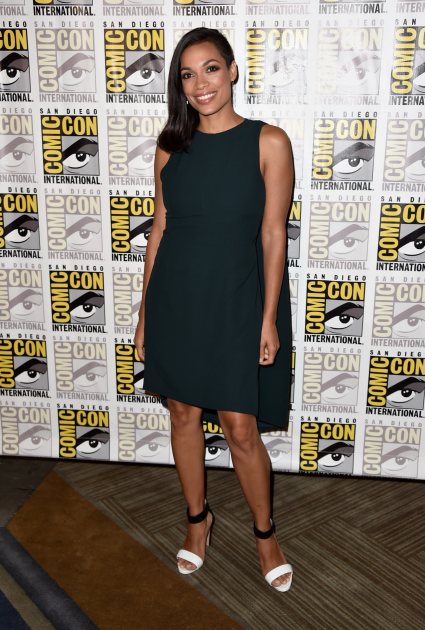 (Getty)
Salma Hayek also went with a tough noir look, pairing her dress with crazy shoes perfect for the occasion!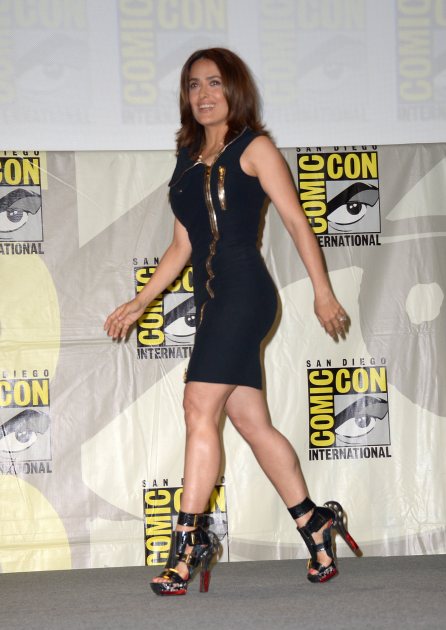 (Getty)
ANYTHING GOES
Most of the looks at Comic-Con range from Fan Girls and Fan Boys dressing up like their favorite characters, to sexy looks from the stars trying to appeal to their mostly male audience. So it was a pleasant surprise to see the extremely ladylike and elegant look from Cate Blanchett! She chose a pretty pink and cream silk dress with black waist accent and black pumps for her first time at the fan fest. "It's crazy and kooky and the whole idea is fantastic," she told us. "But to see this many people who are this passionate about these films, it's really humbling, actually."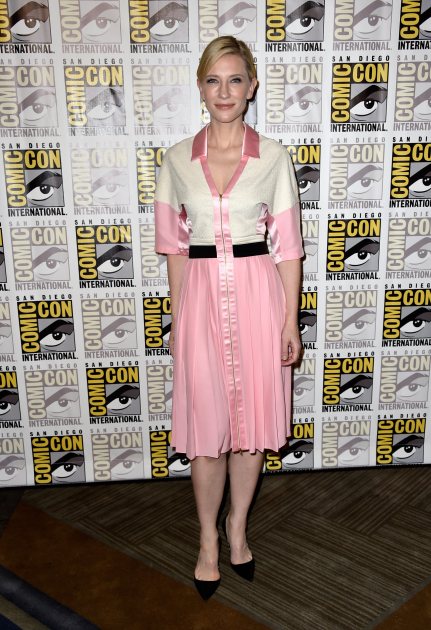 (Getty)

-- Ryan Patterson
Copyright 2015 by NBC Universal, Inc. All rights reserved.
This material may not be published, broadcast, rewritten or redistributed.