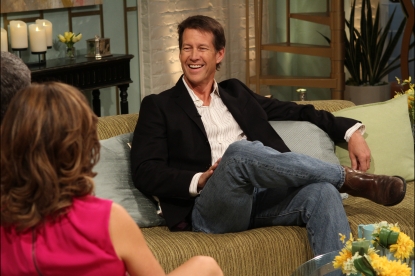 May 14, 2012
LOS ANGELES, Calif.
The women of Wisteria Lane said their final goodbyes on Sunday night, as the curtain fell on ABC's "Desperate Housewives" after eight seasons.
One of the closing scenes saw original "Housewife" Susan Mayer (Teri Hatcher) taking one final spin around the neighborhood, as the ghosts of the street's deceased residents watch over her – including her longtime love, Mike Delfino (James Denton).
So, what did James – whose character was shot to death earlier this season — think of the series' final episode?
Access the Full Story