Your Daily Roundup of Celebrity Gossip & Star Shenanigans!
Move Over Vanessa Hudgens & Dylan Sprouse!: There's a new former young star with a racy photo scandal on her hands – and on the Internet! Former Nickelodeon star Jennette McCurdy, 21, star of numerous kid-friendly shows including "iCarly," "Sam & Cat" and "Victorious," is seen in leaked underwear photos which popped up on Reddit and then quickly went viral. The actress' ex-boyfriend, NBA player Andre Drummond, denied any involvement in the leak on Twitter.
For all the speculations about leaking anything, I have nothing to do with it. I'm focused on basketball. Thank you

— Andre Drummond (@AndreDrummondd) March 3, 2014
Jennette has yet to comment on social media about the racy leaked photos. [Reddit]
Adele Nazim Does Fallon: Idina Menzel appeared on "The Tonight Show" on Tuesday, where no one mispronounced her name and she performed a stripped down version of "Let It Go" with Jimmy Fallon and The Roots. [YouTube]
Keira's Optical Illusion: Keira Knightley is making headlines for her waistline. The actress stepped out in Paris at the Chanel show for Paris Fashion Week showing off her incredibly small mid-section. [AccessHollywood.com]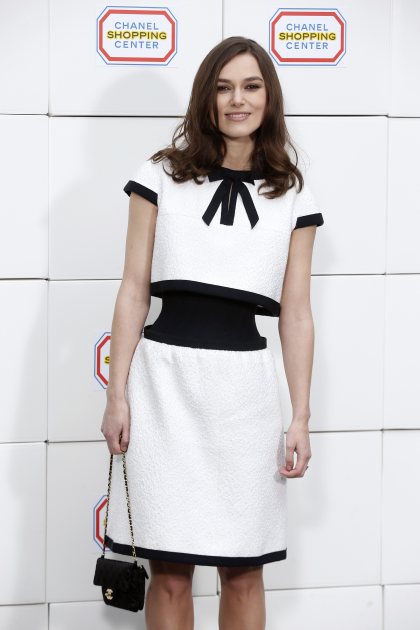 And Some Oscars Shade: In case you missed it, when "12 Years a Slave" screenwriter John Ridley won his Best Adapted Screenplay Oscar on Sunday, the film's director, Steve McQueen, snubbed him hard in the audience! The writer and the director are reporting at odds over the screenwriting credits for the award-winning movie, with McQueen reportedly thinking he should also get a credit. Both McQueen and Ridley neglected to thank each other during their speeches on the Oscars stage. [Us Weekly]
-- Jesse Spero

Copyright 2015 by NBC Universal, Inc. All rights reserved.
This material may not be published, broadcast, rewritten or redistributed.