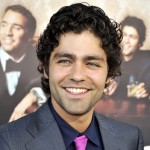 December 07, 2009
LOS ANGELES, Calif.
Who killed Syndey? The "Melrose Place" murder mystery is solved tomorrow night and Laura Leighton has already landed a new gig. Find out what it is inside.
Plus, which famous brothers begged to be on "Entourage" but had to be replaced last minute? Mark Wahlberg reveals all to The Dish!
And, catching up with the "Glee" kids as they head back to work.
Access the Full Story