Your Daily Roundup of Celebrity Gossip & Star Shenanigans!
Miley Brushes Off Tour Haters: Miley Cyrus has been taking some flak for her "Bangerz" tour for being too racy, and the 21-year-old took to Twitter to address the people calling for her show to be cancelled. [Twitter]
You can't say I didn't warn you. Now sit back relax & enjoy the show. #bangerztour pic.twitter.com/680jp9Etti

— Miley Ray Cyrus (@MileyCyrus) February 20, 2014
Save your complaints for the McDonalds drive thru when they forget the "fries with that" 🍟❤️👅💋

— Miley Ray Cyrus (@MileyCyrus) February 20, 2014
Hey Australia, Hands Off The 'Modern Family' Stars!: "Modern Family's" Sarah Hyland was at an event in Sydney when a fan got a too touchy feely. [Twitter]
Sorry to all the fans outside the #qantas event that I didn't get to say hi to but I had to leave due to an inappropriate touch of a fan

— Sarah Hyland (@Sarah_Hyland) February 20, 2014
Getting Up Early Has Its Star-Power Benefits!: 6 AM might seem too early for spin class, but look who might be spinning next to you! [Instagram]

Best Brit Awards Moment: Can the DJ trio of Ellie Golding, Katy Perry and Lorde play our next party? [AccessHollywood.com]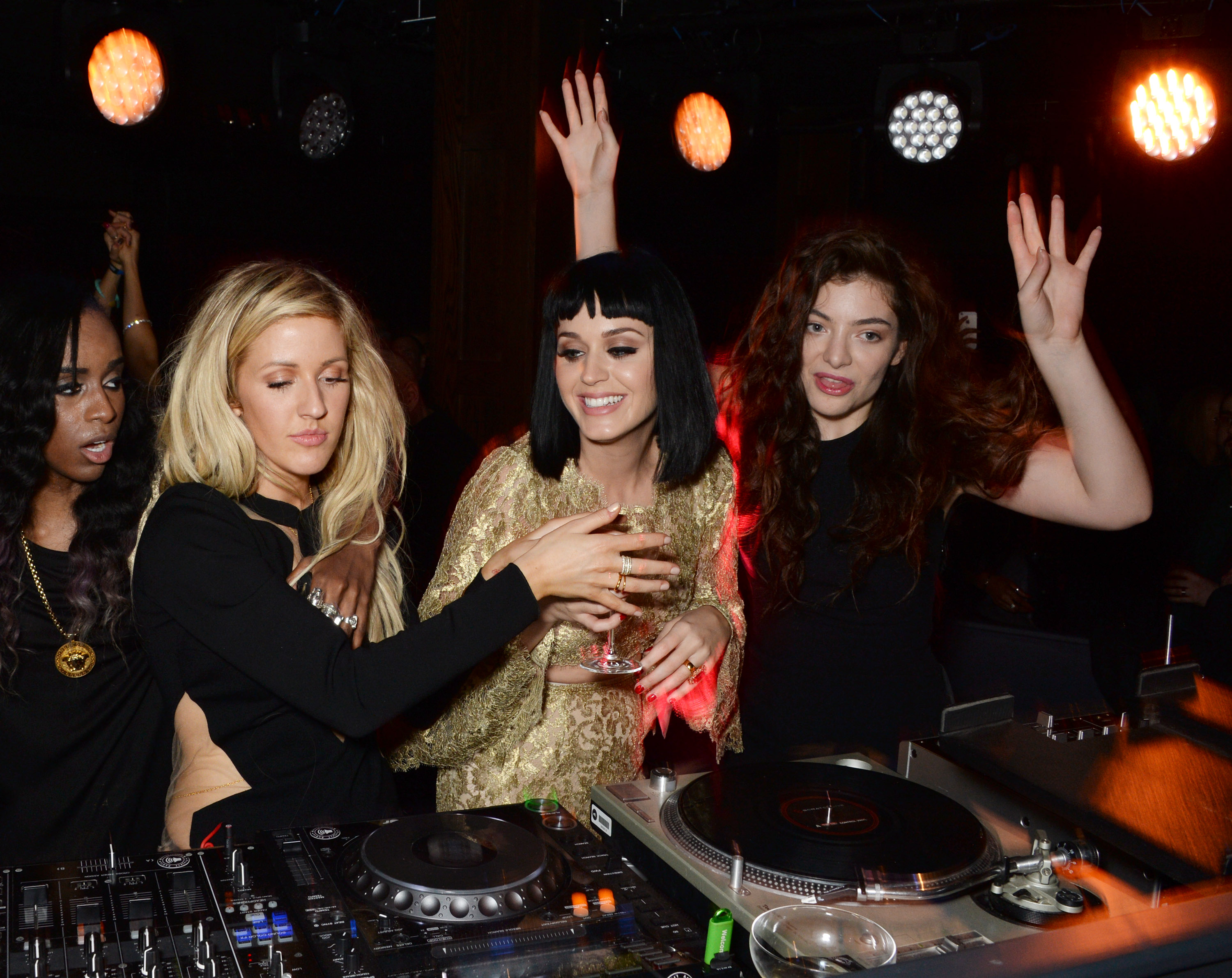 -- Jesse Spero

Copyright 2015 by NBC Universal, Inc. All rights reserved.
This material may not be published, broadcast, rewritten or redistributed.