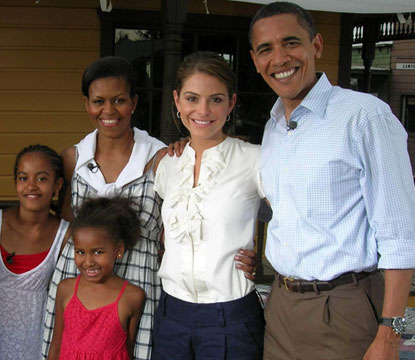 July 08, 2008
BUTTE, Mt.
The press has always had access to presumptive Democratic nominee Barack Obama, but for the first time ever, Barack's wife, Michelle, and daughters Malia and Sasha sat down for an interview.
Access Hollywood's Maria Menounos met up with the family in Butte, Montana on Independence Day, where she found the Obamas in a carefree and relaxed mood.
From keeping dad "cool," to how Michelle and Barack keep romance alive, Access got a special look inside this family.
Access the Full Story