Wanna be more like Rihanna? You better lose your bra or only wear a bra!
The 25-year-old singer appears on Vogue's March cover issue, where she got candid about letting her girls go free.
"If I'm wearing a top, I don't wear a bra," the chart-topper, who is known of her racy wardrobe, told the mag. "If I'm wearing a bra, I just wear a bra."
PHOTOS: Stars In Their Underwear
The style icon is also not afraid to shop in men's section.
"I love baggy things. I wear men's clothes, men's shoes, oxfords, creepers." she explained. "When I was thirteen or fourteen, I didn't want to wear what my mom wanted me to wear. I was very much a boy in my style, my demeanor. All my friends were guys. I loved things that boys did. I loved being easy with my clothes. I loved wearing hats and scarves and snapbacks on my head. It was my way of rebelling. I wanted to dress like my brother. After a while, it was just easier for Mom to dress us both the same. We wore the same jeans, the same T-shirts."
RiRi's fashion forward style also comes at a price, something she is willing to pay.
WATCH: Rihanna Discusses Her Fashion Sense & Tattoos

"It's not about pain. It's about the commitment. I say to myself, 'I want to look like this,' and worry about the pain later," she said of her style. "I've had nights I had to tiptoe home and the balls of my feet wouldn't even allow me to stand."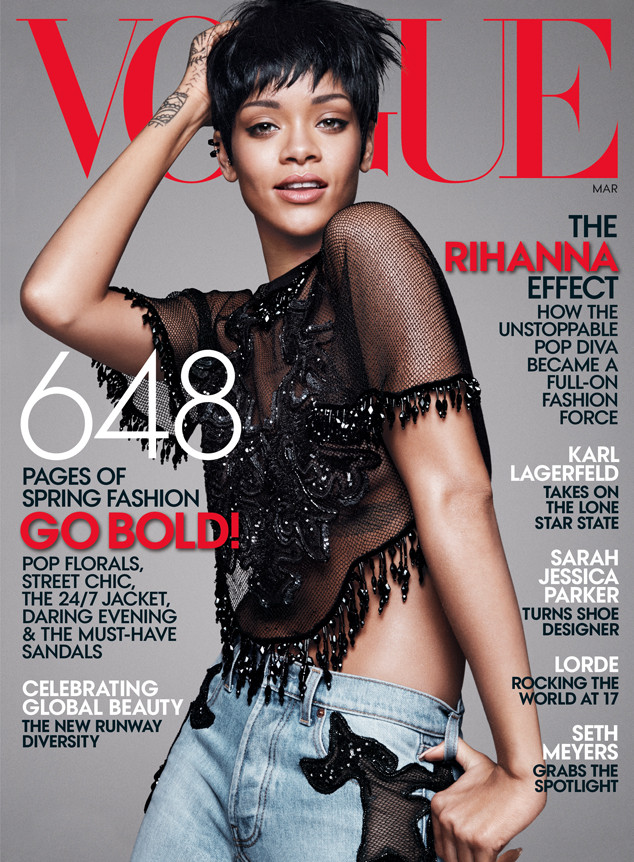 Copyright 2015 by NBC Universal, Inc. All rights reserved.
This material may not be published, broadcast, rewritten or redistributed.