RSS Feeds & Widgets
Access Hollywood Widgets & RSS Feeds
Click Here for Access' RSS Feeds
Widgets and RSS bring Access Hollywood's breaking news & original features directly to your desktop and your web page!
'Widget' has long been used to describe an imaginary product.
Today, however, a widget is a tool that performs some focused task either on your computer desktop or on your web page.
These are two different kinds of widgets and they do two different kinds of things. Desktop widgets bring information and activities to your personal computer. Web widgets let you bring information and activities to the whole Internet!
A web widget is a small program that you can put on a web page. This lets you provide information or activities for people who visit your webpage.
The same web widget can run in a variety of different web sites.
It's easy! All you have to do is click here to get Access Hollywood's Web widgets.
Get the Access Hollywood Single-Clip Video Widget, Here!
Get the Access Hollywood Multiple-Clip Video Widget, Here!
Get the Access Hollywood Photo Gallery Widget, Here!
The Access Hollywood Headline Widget is an up-to-date display of the most recently published articles found on AccessHollywood.com.
Copy the HTML code below to display on your site:
Embed Code
Example
A desktop widget is a small program that you download to your computer.
There are different kinds of desktop widgets that run in different environments.
The updated AccessHollywood.com Desktop widget is coming soon!
RSS stands for Really Simple Syndication, and it is a feed of frequently updated content, such as articles (grouped by any given different topic), videos, blob entries, podcasts, or other types of information. RSS feeds make it easy for consumers to keep up with information published on the Web in an automated manner that can be filtered into any number of different options for display.
The RSS feeds provided by AccessHollywood.com can be found HERE
Access TV on the Web... In Case You Missed It!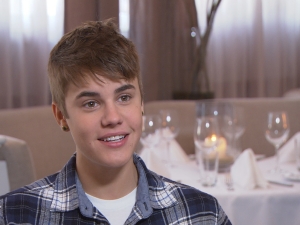 GRAB IT
Could Justin Bieber Imagine Being A Dad At 18?
Justin Bieber's success came in part due to his mom Pattie's guidance. She had him when she was just 18 years old, the same age as Justin today. So, does the young star ever think about what his life would be like if he had a baby right now?
hottest_videos