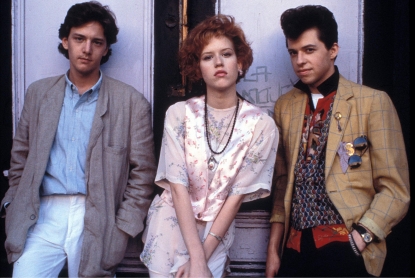 May 05, 2011
LOS ANGELES, Calif.
I found myself in a surreal situation the other day… I shared an elevator with Molly Ringwald as we went up to our offices after she taped our morning show Access Hollywood Live.
I must be in flashback heaven! Duran Duran was recently in our studio and now the queen of '80s movies herself - Molly Ringwald! I have seen "Sixteen Candles" probably 300 times… I know every word, every line and every song in that movie. "The Breakfast Club" and "Pretty in Pink" were up there too in my book.
Molly looks great in person and it's hard to believe she's 43 and a mom of three kids. Because Molly was and still is so associated with playing a teenager, she said it was a little tough for her to turn the big 4-0.
Access the Full Story