Grant Gustin's The Flash suit has been unveiled.
Warner Bros. revealed the first image of former "Glee" star Grant in his full costume (his headpiece was revealed late last month).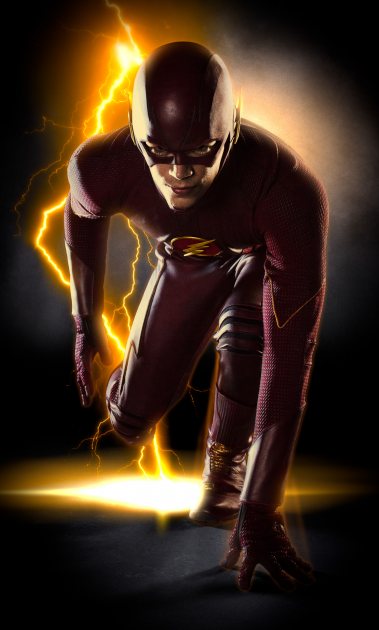 PHOTO: Jack Rowand/The CW/Warner Bros.
"I hope the fans who treasure the character are as excited as we are by what costume designer Colleen Atwood has achieved with this latest version of The Flash's iconic suit," pilot director/executive producer David Nutter said in a release.
PHOTOS: 'Arrow': The Journey Continues — Scenes From Season 2
Colleen Atwood, an Oscar winner, designed The Flash's costume. She previously designed Stephen Amell's "Arrow" costume.
A pilot for "The Flash" recently started filming for The CW. Fans will learn in May if it gets picked up for series.
Grant's character – Barry Allen, who becomes The Flash – was introduced in "Arrow."
WATCH: Stephen Amell & Robbie Amell: What Were They Like Growing Up?
"He's fun to play. He's likable," Grant previously said about Barry. "I would be his friend… I haven't had the opportunity to play a character that I would actually enjoy spending time with. So, that's nice."
-- Jolie Lash
Copyright 2015 by NBC Universal, Inc. All rights reserved.
This material may not be published, broadcast, rewritten or redistributed.