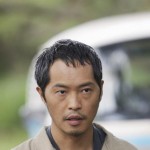 April 16, 2009
BURBANK, Calif.
It might be two weeks before "Lost" fans have a new episode, but long-time fans were rewarded with the answers to several mysteries in this past Wednesday night's episode.

The 'Miles-centric' episode, "Some Like It Hoth," focused on the back story of the "Widmore Freighter" character introduced in Season 4 (played excellently by Ken Leung), who to date had not yet had his back story told.
A spoiler-riddled recap (you've been warned!)… after the jump!
Access the Full Story