Hopeless romantics beware! Valentine's Day — aka Singles' Awareness Day — is upon us again. The chocolates are out, the red roses are in bloom and obscene amounts of public displays of affection are temporarily socially acceptable.
For all of the lonely hearts celebrating Singles' Awareness Day, even if cupid's arrow missed you this year, there are plenty of ways to beat the Valentine's Day blues. And while a tub of ice cream and good movie is usually just what the love doctor ordered, BEWARE these films!
Now, we tug on your heart strings as AccessHollywood.com counts down the Top 10 Movies Singles Should Avoid On Valentine's Day…
10. "Sleepless in Seattle" (1993)
Starring: Tom Hanks, Meg Ryan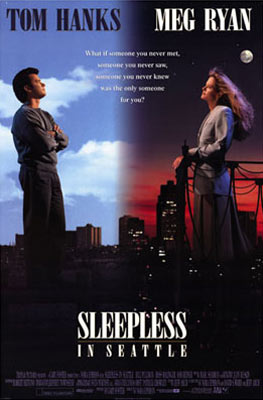 Plot: In an attempt to find his father a mate, a recently widowed man's son calls a radio show. The child persuades his father to talk about how much he misses his mother. Following the call, hundreds of women write to the man saying how much they were touched by his story.
Scene(s) of Single Awareness: Hanks and Ryan both end up meeting at the observation desk thanks to fate. If fate seems to happen just a little too easy in the movies, why can't it work for you?!? Tissue please…
9. "(500) Days of Summer" (2009)
Starring: Zooey Deschanel, Joseph Gordon-Levitt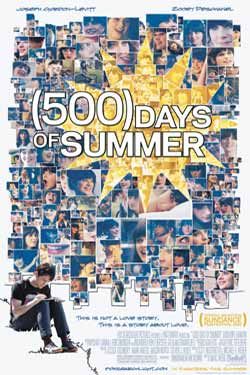 Plot: A writer for a greeting card company recounts how he fell in love with a co-worker who does not believe in love.
Scene(s) of Single Awareness: As Deschanel and Levitt's characters get to know each other, they act out a fantasy home life in the display rooms of Ikea. And yet, you couldn't get someone to take you on a date for Valentine's Day — not even to Ikea.
8. "My Best Friend's Wedding" (1997)
Starring: Julia Roberts, Dermot Mulroney, Cameron Diaz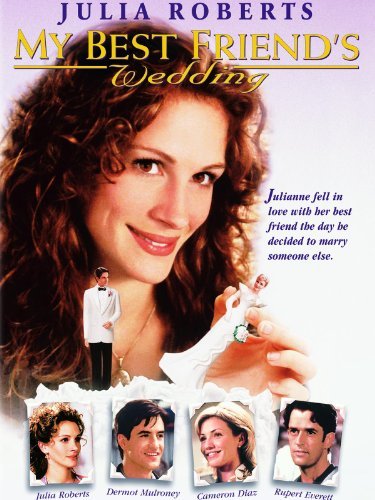 Plot: A restaurant critic (Roberts) realizes she's in love with her best friend after he calls her to say he's getting married. After a series of unsuccessful attempts, she finally works up the nerve to confess her true feelings.
Scene(s) of Single Awareness: When Roberts finally tells her best friend her true feelings, all singles should take note. Check your friend zone more often for potential partners or blondie will snag him first.
7. "Nights in Rodanthe" (2008)
Starring: Diane Lane, Richard Gere, Christopher Meloni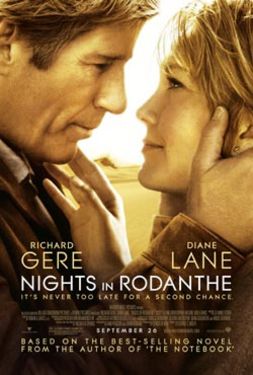 Plot: A surgeon looking to escape his own emotional baggage checks into a bed-and-breakfast and ultimately finds companionship with an unhappily married woman.
Scene(s) of Single Awareness: After a long separation, Lane is ecstatic to see Gere, however Gere's son (James Franco) delivers unsettling news that his dad was killed in an accident abroad. The movie – thanks to tear-jerker master Nicholas Sparks – is a lesson that second chances at love are possible, but it may only last for a short period of time.
6. "Titanic" (2007)

Starring: Leonardo DiCaprio, Kate Winslet, Billy Zane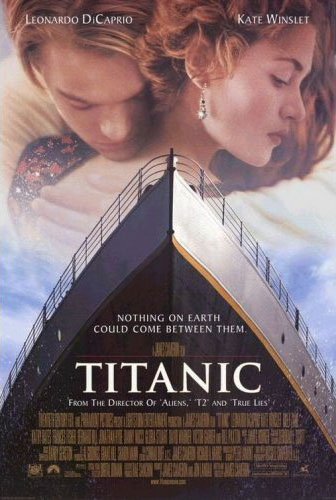 Plot: Two people from different social classes meet and fall in love but are ill fated when the Titanic begins to sink.
Scene(s) of Single Awareness: During one of the most romantic scenes in film history, Jack (DiCaprio) hoists Rose (Winslet) on top of the bow of the ship and says, "I'm flying." Of course, their love is short-lived when the boat sinks, they fall in the water, and she realizes he's dead. She kisses his hand and says, "I'll never let go" as a frozen Leo drifts into the abyss – and you sink into a moment of self-pity wondering if you will ever know what it feels like to have a love like this.
5. "Pretty Woman" (1990)
Starring: Richard Gere, Julia Roberts, Jason Alexander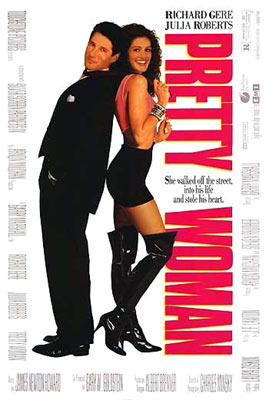 Plot: A charismatic prostitute (Roberts) falls in love with a businessman (Gere) who initially hired her to accompany him to a few social events.
Scene(s) of Single Awareness: Gere eventually realizes he can't live with Roberts. In an attempt to catch her before she leaves the city, Gere races to her apartment in a stretch limo with flowers in hand. As he climbs up the fire escape to confess his love to her, one fact will slowly creep into your head – this will never happen to you.
4. "Dirty Dancing" (1987)
Starring: Patrick Swayze, Jennifer Grey, Jerry Orbach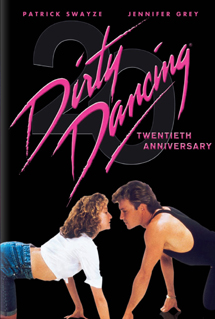 Plot: A story of teen rebellion at its finest, Baby (Grey) falls in love with her summer dance instructor (Swayze) much to her father's dismay.
Scene(s) of Single Awareness: Sorry singles, you will not have the time of your life with this classic. The large dance number in the final scenes of the movie will definitely have you longing for a lover and a dancer partner; even if you have two left feet.
3. "A Walk to Remember" (2002)
Starring: Many Moore, Shane West, Peter Coyote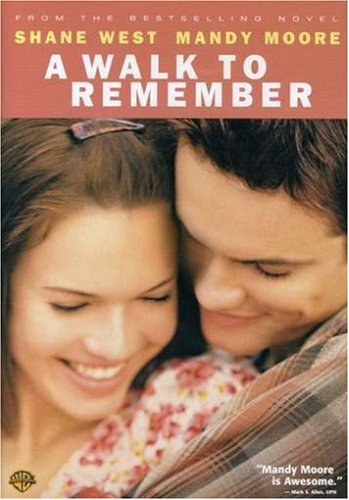 Plot: Landon Carter (West) and Jamie Sullivan (Moore) come from two different worlds but against all expectations, soon the teens find out they are destined to be together. However, young love is soon put to the test when tragedy strikes and forces Landon & Jamie to find the definition of true love.
Scene(s) of Single Awareness: In true Nicholas Sparks fashion, with this movie, singles begin to regain faith in humanity and love. After all, who doesn't romanticize the idea of the reckless trouble-making individual in their life morphing into their knight-and-shining armor? However, during the final scenes when Jamie and Landon wed while she's on her deathbed, it makes us all question just how far we'd go for love.
2. "Love Actually" (2003)
Starring: Hugh Grant, Martine McCutcheon, Liam Neeson, Colin Firth, Emma Thompson, Keira Knightley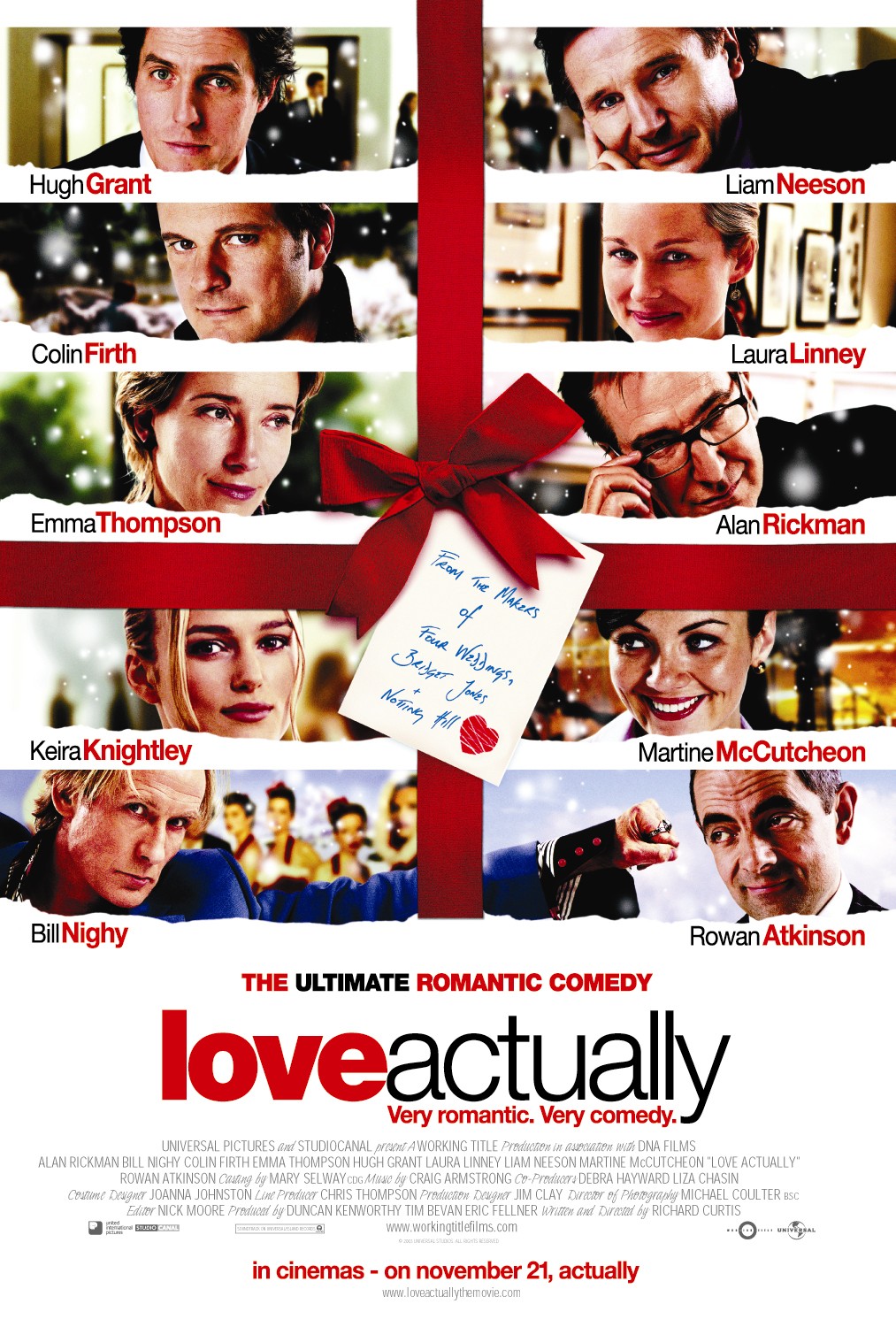 Plot: Set during the holiday season in London, eight loosely related couples are profiled as they try to master jealousy, infidelity, romance and the fear of rejection.
Scene(s) of Single Awareness: Sam, a very young boy, spends a considerable amount of time trying to impress the American classmate he has secretly fallen in love with. Showing love has no age limit, Sam decides to tell his classmate his true feelings. The scene where he is running from the airport security to meet her at the gate is a slap in the face to any person who never told a crush their true feelings. Or, perhaps one never worked up the nerve to ask them out on a date? If this young boy worked up the nerve to seize the day, why couldn't you?
1. "The Notebook" (2004)
Starring: James Garner, Gena Rowlands, Rachel McAdams, Ryan Gosling
Plot: A young man with a less than impressive background falls in love with a rich young woman who appears to be out of his league. The two begin a short courtship until they are separated for several years by their social differences, only to reunite until (SPOILER!) death does them part.
Scene(s) of Single Awareness: The entire movie is a single's dream, but once they return to reality — it's a nightmare. You can't help but be really jealous of McAdams, who is sought after by not one, but two men. Nice ego boost. However, as the movie continues, you soon realize you've gone through almost an entire box of tissues after watching Gosling (Noah) and McAdams (Allie) pour out their feelings to one another in the rain time and time again. It all culminates with the tear-inducing final scenes of the movie as Rowlands' character fights to clings to the memories of her family – including her beloved Noah. This is the movie that will make you spend the rest of the night questioning the sanctity of your past relationships – and what you hope to find in future ones. Here's a tip: don't go looking for it – it won't compare!