In today's Glam Slam feature: Congrats to Lupita Nyong'o who was named People's Most Beautiful!
The 31 year old is an awesome choice in my opinion! She's beautiful, yes, but also talented, smart, poised and elegant. She's the total package.
The Oscar winner seemed to come out of nowhere at The Toronto Film Festival back in September with everyone buzzing about her performance in "12 Years A Slave," as well as her flawless style (thanks to a top-notch stylist and beauty squad). She rocketed to fashion fame, dazzling on dozens of red carpets. In fact, the magazine says she hit a massive 65 red carpets from September through March! Not once did she make a fashion mistake — probably much to the chagrin of Fashion Police.
It's hard to narrow down, but here are my five favorite Lupita looks:
1. Red Ralph Lauren at the Golden Globes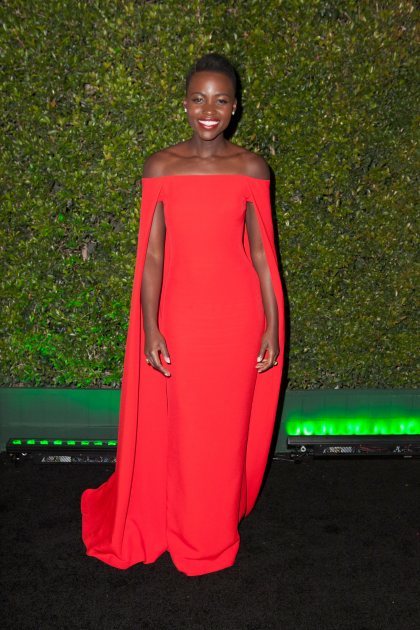 2. Emerald Green Christain Dior Coutureat the BAFTAS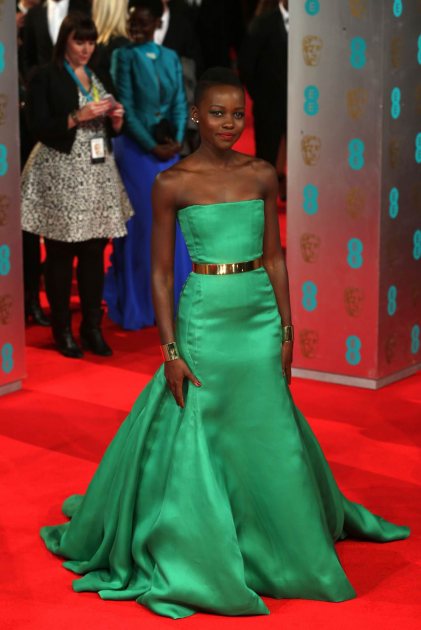 3. Turquoise Gucci at the SAG Awards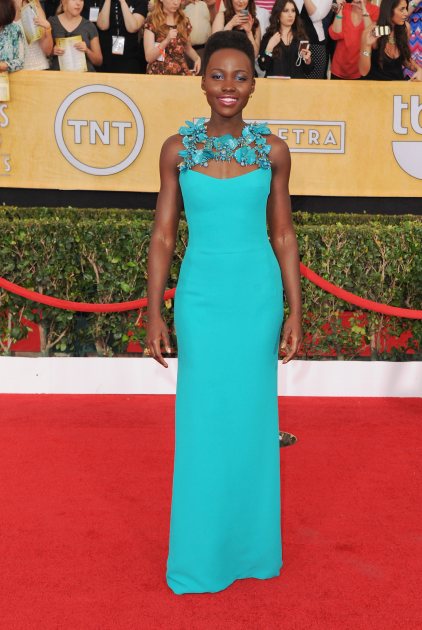 4. Light blue Prada at the Oscars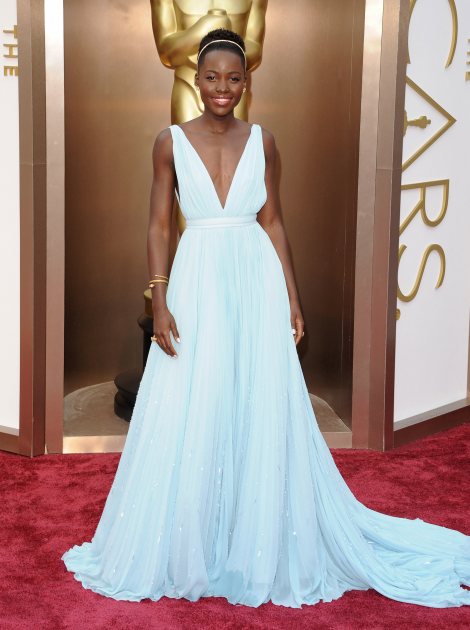 5. White Calvin Klein at Critics Choice Awards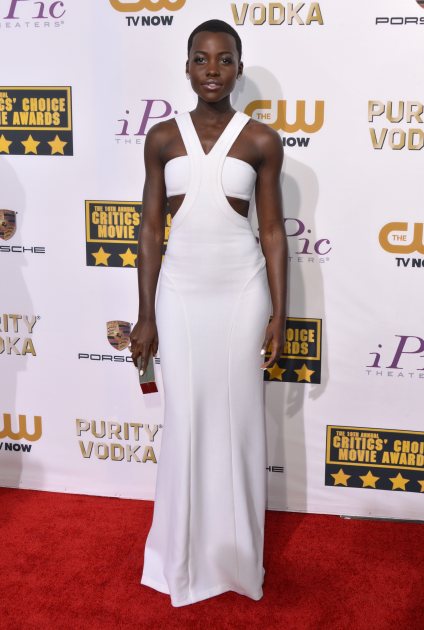 It was her appearance at the Globes in that red cape and gown that really sealed the style deal for me (and I'm sure many others too). But Lupita is more than just a mannequin for a parade of designer clothing, chosen for her by an impeccable style team. She has an outgoing, bubbly personality and she just lights up the carpet. She's shown she's fun and up for anything- Ellen's Oscar selfie is proof of that!
What's really cool is that less than a year ago, we had never heard of Lupita Nyong'o and now here she is a People cover girl — the first time a newcomer has landed the "Most Beautiful" title. Well done!

-- Ryan Patterson