Don't mess with the "Banshee" Sheriff's Department!
In this exclusive pic from this Friday's episode of the Cinemax drama, that's just the advice a group of white supremacists don't heed when they square up to Lucas Hood and his team.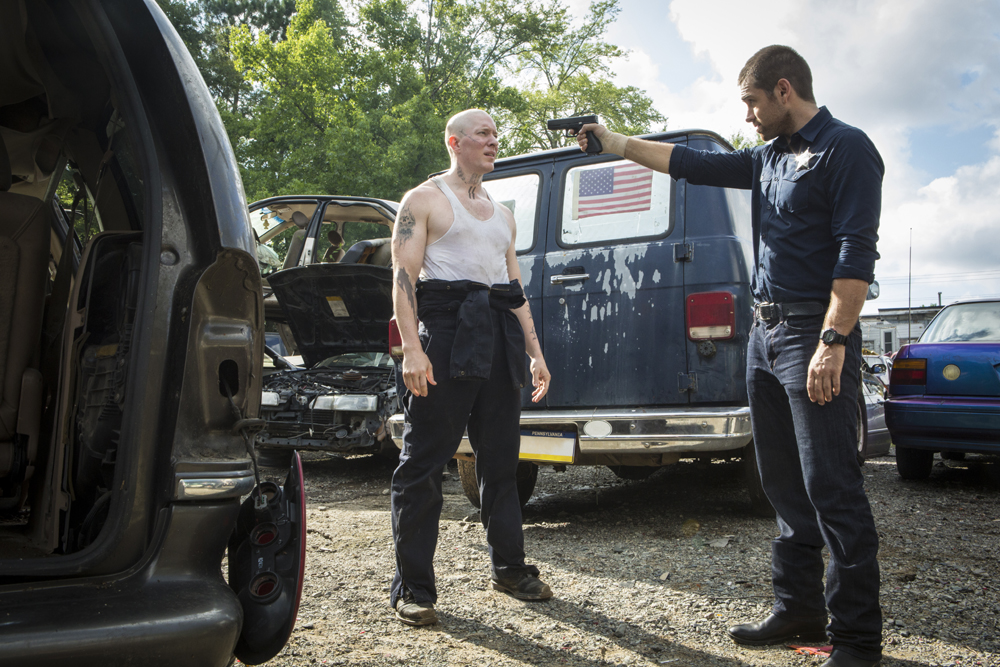 PHOTO: Gregory Shummon/Cinemax
Another new exclusive pic from the episode shows Job (Hoon Lee), Lucas (Antony Starr) and Sugar (Frankie Faison) up to no good! (Well, we can't say for sure the trio is up to no good, but when they've gotten together – outside of the bar – in the past, it wasn't to volunteer at a shelter).
PHOTO: Gregory Shummon/Cinemax
Previously, Executive Producer Greg Yaitanes, promised big things for the latter half of the season.
"Where we're taking that final run is going to fully collide and bring past and present together," Greg told Access.
"You're gonna see more of everything," he added. "And the great thing about 'Banshee' that I think has resonated for everybody, is that we continue to surprise people and that's something that we wanna do. We don't try to outdo ourselves, we just want to continue to surprise [people with] where we take the show."
"Banshee" airs Friday nights at 10 PM ET/PT on Cinemax.
-- Jolie Lash