It's here! The highly anticipated first look at Gal Gadot as Wonder Woman has arrived.
"Batman v Superman: Dawn of Justice" director Zack Snyder revealed a photo of the Israeli beauty during the film's panel at Comic-Con 2014 in San Diego on Saturday (and also shared the photo on Twitter).
In the sexy shot, Gal is seen looking strong while standing atop black debris, surrounded by smoldering ashes. Like Henry Cavill's Superman in "Man of Steel," the costume has been toned down, with the bright colors from the original DC comic book character's getup deeply muted.
The "W" on the costume's belt is present, but blends in with the rest of what seems to be a dark red corset, mini skirt and thigh-high boots.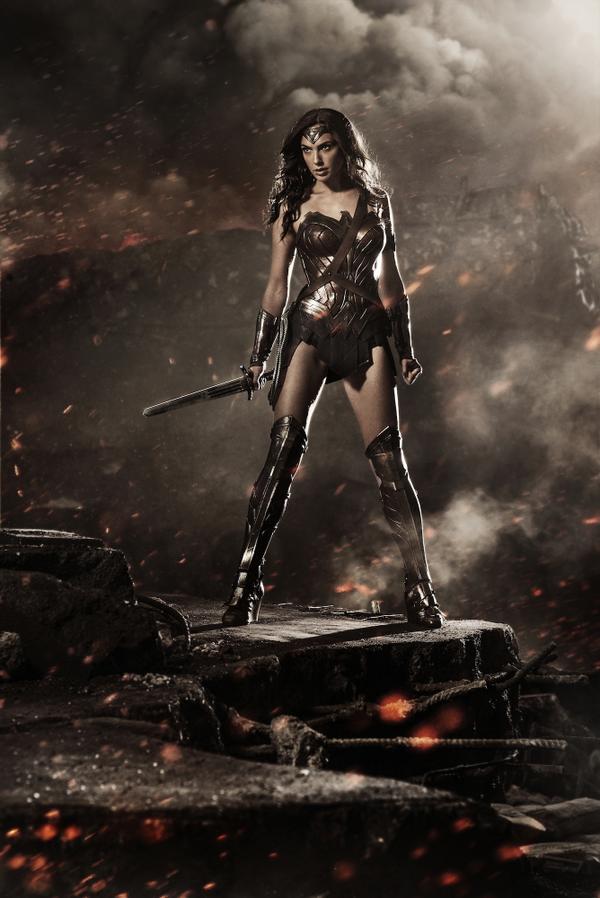 (Warner Bros.)

And the Wonder Woman reveal wasn't Zack's only surprise at the Warner Bros. panel – he thrilled the crowd by bringing out Ben Affleck (Batman), Henry and Gal.
"Batman v Superman: Dawn of Justice" hits theaters on May 6, 2015.
-- Erin O'Sullivan