With summer right around the corner, everyone is hoping to shed a few pounds before beach season. Who better to guide us to our weight goals than "Biggest Loser" trainer, Bob Harper.
The wellness coach has a new book, "The Skinny Rules," and he shared some of his favorite slim-down meals on Access Hollywood Live.
Watch the segment, and find the recipes below!
WATCH: Bob Harper Shares His 'Skinny' Recipes
Eggs Florentine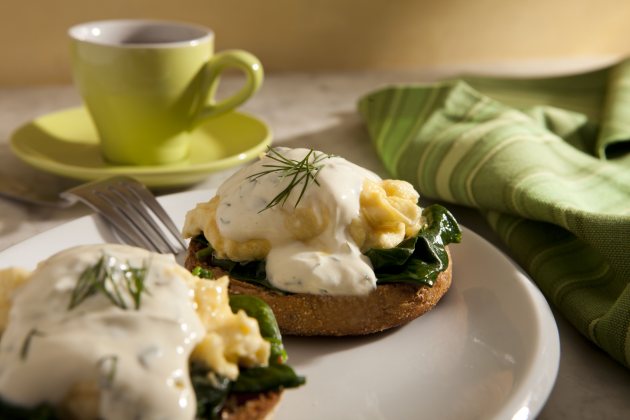 (Eggs Florentine - courtesy of Bob Harper)
2 cups chopped spinach
1 whole-wheat English muffin, toasted
3 egg whites
1 egg
Sauce:
1/4 cup plain 2 percent fat Greek yogurt
1 tsp. Dijon mustard
1/2 tsp. chopped dill
1/2 tsp. chopped parsley
Mix the sauce ingredients together and set aside so that it has a chance to come to room temperature while you are preparing the eggs and spinach. In a steamer, steam the spinach for 30 seconds to 1 minute. Drain any excess water. Set aside. Top the toasted English muffin with the spinach and eggs; delicately spoon the sauce on top.
Terrific Tuna Salad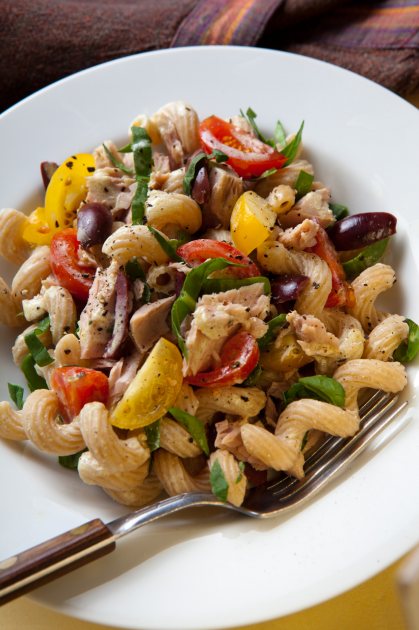 (Terrific Tuna Salad - courtesy of Bob Harper)
4 oz. canned tuna
1 tsp. capers
1/2 shallot, minced
1 tbsp. pitted Kalamata olives
1/2 cup cooked whole-wheat corkscrew pasta
1/4 cup quartered cherry tomatoes
1 cup chopped arugula
1 cup chopped spinach
In a medium bowl, mix the tuna, capers, shallot and olives. Toss the pasta, tomatoes, arugula, and spinach with tuna mixture
Chimichurri Steak

(Chimichurri Steak - courtesy of Bob Harper)
1 cup bell peppers, sliced
1/4 cup red onion
3 plum tomatoes, quartered
2 cups chopped spinach
4 oz. lean round steak
Sauce:
1 tbsp. parsley
1 tbsp. cilantro
1 tsp. chopped mint
1/2 garlic clove
1 tsp. lemon juice
2 tbsp. low-sodium chicken broth
Heat a medium skillet over medium-high heat. Coat the skillet with olive oil spray and add the bell peppers and red onion. Cook for 5 minutes, then add the tomatoes and spinach. Heat through, stirring, until the spinach wilts. Remove the vegetables from the pan and set aside. Place the steak in a hot skillet and cook for at least 3 minutes on each side. Transfer to a cutting board and let rest for 5 minutes before slicing. Meanwhile, combine the parsley, cilantro, mint, garlic, lemon juice, and broth in a food processor or blender and process until coarsely blended. Cut the steak into strips and serve on top of vegetables. Drizzle the chimichurri sauce over the steak.