Summer is the ultimate season for vegetables and fruits — and, it's good time for parents to try and get their kids to eat more greens.
Chef Candice Kumai stopped by Access Hollywood Live with tasty hot weather treats that are kid-friendly and parent-approved.
The Strawberry Mango Morning Smoothie
(Serves 4 Kids or 2 Adults)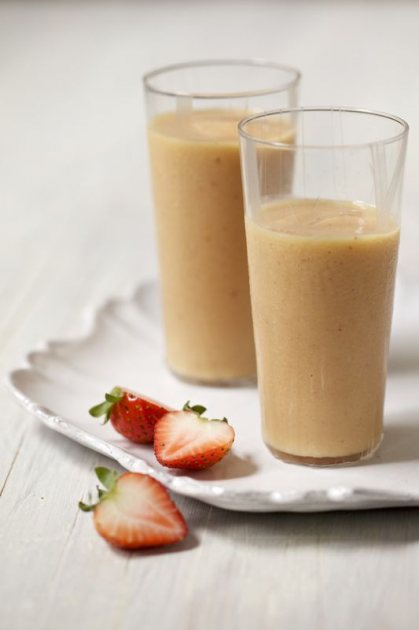 Watch your kids eyes light up when you serve them this brightly-colored "milkshake" for breakfast (or dessert!). The vitamin-rich frozen strawberries and mango add a tropical sweetness and ice-cream-like consistency that masks a generous serving of baby spinach. Unsweetened coconut milk drink, not to be confused with canned coconut milk, is a lighter non-dairy milk that's rich in lauric acid, a medium-chain fatty acid also found in mother's milk that has natural antibacterial and antiviral properties.
3/4 cup, plus 2 tablespoons unsweetened coconut milk drink (add more or less liquid, as needed)
1/2 cup baby spinach
1/2 cup frozen strawberries
1/2 cup frozen (or fresh) mango
1/2 cup ice
Add ingredients into a blender and blend until smooth.
The Chocolate Peanut Butter Cup Smoothie
(Serves 4 Kids or 2 Adults)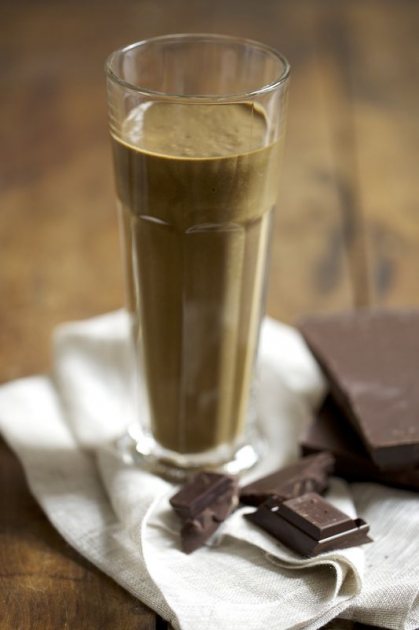 This is one of my all-time favorite recipes (and I'd bet money on it being a kid favorite too!) This better-than-a-milkshake treat hides a healthy ½ cup of baby spinach in every kid-size serving. While your kids sip down the green stuff, you can feel good about swapping high-fat dairy, ice cream and chocolate syrup that's typical of a chocolate shake for unsweetened almond milk, frozen bananas and antioxidant-rich cocoa powder. Nut butters are my favorite source of high-quality vegetarian protein for kids. Dreamy!
1 cup unsweetened almond milk
2 cups baby spinach
1 frozen banana
2 tablespoons natural peanut butter
2 tablespoons unsweetened cocoa powder
1 cup ice
Add ingredients into a blender and blend until smooth.
Clean Green Ice Cream
(Serves 4 Kids or 2 Adults)
Clean Green Drinks is packed with life-changing nutrition tips, and frozen bananas are one of the most valuable. Turns out that with a little less liquid than you'd use in a smoothie, a blitzed frozen banana has the creamy taste and consistency of a decadent ice cream. Keep a handful of peeled bananas in a ziplock bag in the freezer, and voila! Ice cream for the kids in seconds! This is the original recipe, stay tuned to candicekumai.com for many more flavor combos!
1/4 cup unsweetened almond milk
2 large frozen bananas
2 teaspoons vanilla extract
1 cup baby spinach
Blend until a creamy, ice cream–like texture forms.