"Dancing with the Stars" has had a slew of sexy contestants strut, shake and shimmy their way across ballroom floor, but who brought the most sex appeal?
For judge Carrie Ann Inaba, the sexiest choice is simple.
"Gilles Marini is still hands down number one," she told Billy Bush and Kit Hoover on Thursday's Access Hollywood Live.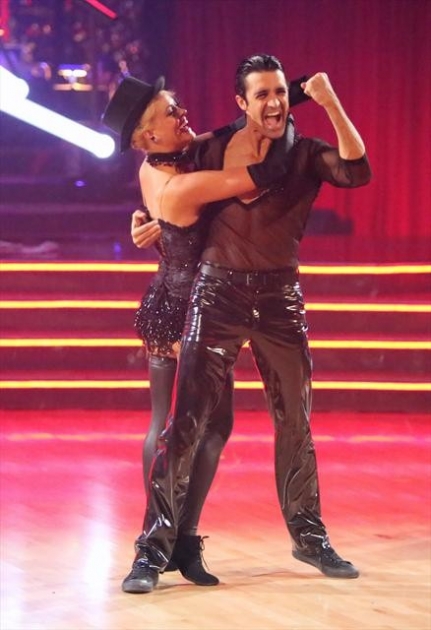 (Peta Murgatroyd and Gilles Marini perform during Week 6 of 'Dancing with the Stars: All-Stars,' Oct. 29, 2012 - ABC)
PHOTOS: The Shirtless & Nearly Shirtless Pros Of 'Dancing With The Stars'
But current contestant James Maslow also makes her list.
"But I'm going to say James is number two and I didn't know if there could be a number two after Gilles," she explained. "Gilles is the nicest man and so is James. He's talented, he works hard… he's not too full of himself, which I think makes him even more attractive."
(James Maslow and Peta Murgatroyd chat with Access Hollywood on March 24, 2014 - Access Hollywood)
Carrie Ann also weighed in on this season's "DWTS" guest judges, specifically "Dance Mom's" Abby Lee Miller.
WATCH: Carrie Ann Inaba: Who Is 'DWTS' All-Time Sexiest?
"There are hits and misses with the guest judges and I think for everybody this was a miss… I think it was a mismatch for our show," she said of Abby.
"She is a fascinating character, but I think our show is a lot more feel good than people realize," she continued, explaining that she didn't feel a "love and respect" for the contestants and partners from Abby.
The "Dancing with the Stars" finale airs Monday May 19 at 8/7c and Tuesday May 20 at 9/8c on ABC.
-- Jesse Spero