On Monday's "Dancing with the Stars" Season 18 premiere, Olympic gold medal-winning ice dancers Meryl Davis and Charlie White and Paralympics bronze medal-winning snowboarder Amy Purdy were among the dozen "Stars" who made their big debuts and Access Hollywood got the scoop on the Olympians' first strut through the ballroom.
Here's what Access' Shaun Robinson found out after the scores had been given to the athletes:
Charlie White, who scored 27/30 for his contemporary dance with pro Sharna Burgess:
"[Coming in first place is] big for us… We knew we had a great routine, contemporary, starting off. We knew we needed to sort of just grab the momentum and we were able to do exactly that," the ice dancer said celebrating his big score, but was quick to defend his ice dancing partner's lower score. "Meryl had a fantastic dance with her Cha Cha… I think her scores could've been higher, personally. I saw her kill it, but it's so different. Contemporary and Cha Cha… there's so much more technique in the Cha Cha…so when these roles are reversed, I'm just hoping I can bring it like she did."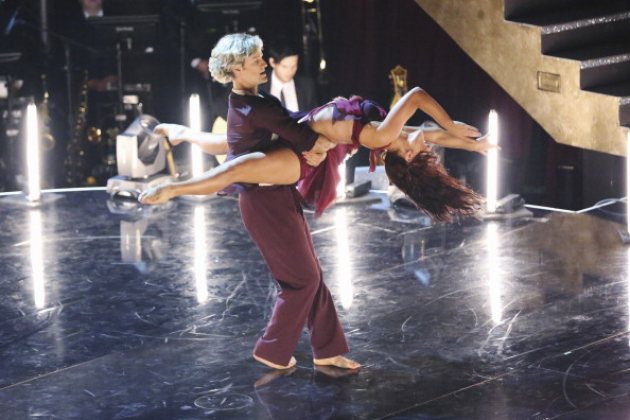 PHOTOS: 'Dancing With The Stars' Season 18 Portraits
Meryl Davis, who scored 24/30 for her Cha Cha with pro Maksim Chmerkovskiy:
"I was very happy [for Charlie.] I had seen his routine maybe two days ago in practice and it's so good…he's doing such a great job and a lot of his wonderful attributes are coming out in that dance, so it's really, really cool to see," she told Shaun, explaining that she'll be looking ahead and not dwell on Monday's scores. "We are starting our new dance tomorrow. One of the things I've learned in competitive figure skating is you always wash your hands of competition directly after and move right on to the next."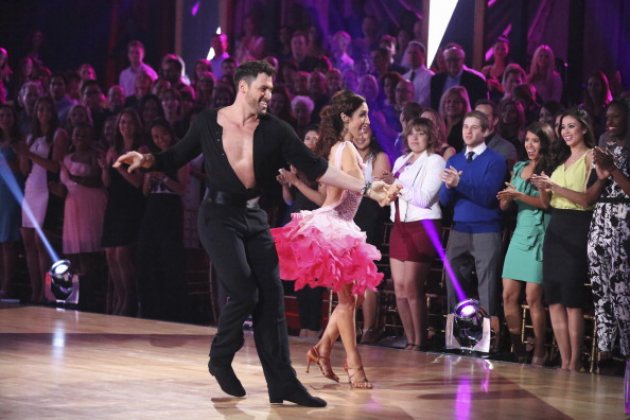 PHOTOS: The Shirtless & Nearly Shirtless Pros Of 'Dancing With The Stars'
Amy Purdy, who scored 24/30 for her Cha Cha with pro Derek Hough:
"I came in obviously believing in myself. Believing that I can do this and knowing that I would probably have to adapt and get creative and like make some changes, but I'm you know totally open to that and I have the best partner for that," Amy, who came straight to the ballroom from a flight from Sochi, told Shaun." The most challenging thing, honestly I think tonight was jet lag. Just at this point it's like seven in the morning or something from where we just flew from, so we missed a whole night of sleep. I was just like trying to get back in my body. It's kind of like an outer body experience a little bit… maybe people would expect my legs to be the most challenging part, but really it's not!"
"Dancing with the Stars" returns on Monday at 8/7c on ABC.
-- Jesse Spero