100….or bust! Can you believe, the bra hit that milestone this week? The "brasserie" was invented by a New York socialite a century ago in response to stiff corsets at the time. And ever since then, the bra has had more tranformations than there are wardrobe changes at a Lady Gaga concert!
The bra changed the lives of women forever. It's as simple as that. Large busted women had a new and more comfortable way to get some much needed support. Small chested women got a lift where there was none before. "Cups" first came about in 1916. Today, there are AA cups, B cups, C cups…all the way up to N cups! Size 34B is reportedly the most popular size.
The bra has been burned by some…beloved by many. Madonna, for one, made a name for herself with her risqué underwear as outerwear outfits. Cone bra anyone?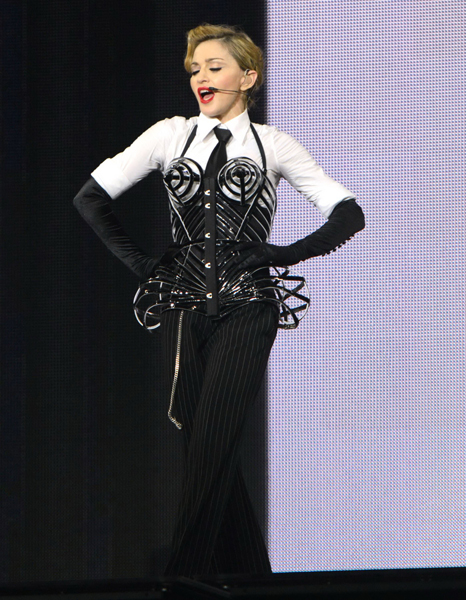 Over the past century, the bra has, at times, been considered scandalous. Today, it's also sexy- Hello Victoria's Secret! - Or campy- think Katy Perry!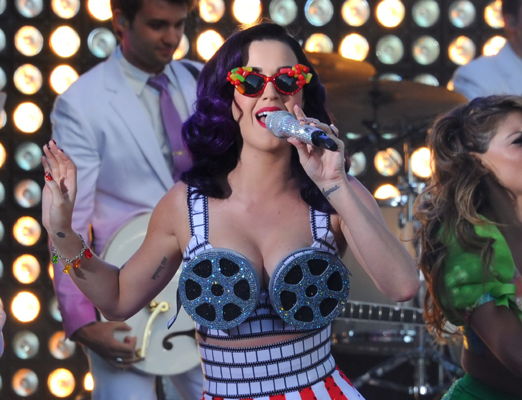 No surprise - it's also a multi-billion dollar business. There are sports bras, nursing bras, strapless bras, training bras, convertible bras, padded bras, push up bras, seamless bras, underwire bras, and tee-shirt bras. Women have entire bra wardrobes these days. The bra has also gone from functional to fashionable. There are lacy bras, embroidered bras, jeweled bras. Bras also come in every color…nude, black, white, neon colors, and in numerous designs, polka dots, florals and the ever popular animal print, to name a few.
Bras are awesome at smoothing and creating flattering curves, but I have a love-hate relationship with them. I would rather not wear one at all, but maybe that's because I have a hard time finding one that fits. I am not alone. A whopping 85% of women reportedly wear the wrong size!
Love it, or hate it, the bra is part of our wardrobes, our style, our lives. It can be a deeply private or very public way to express ourselves! (Soccer star Brandi Chastain stripping down to her sports bra after winning the World Cup in 1999, comes to mind).
So, congratulations dear bra, for 100 years of uplift and support. Here's wishing you many more!
-- Ryan Patterson