Country's baddest badass is looking so good these days. Miranda Lambert is just killing it, showing off her toned, slimmed down figure - she's lost 45 pounds!
At the CMT Awards in Nashville on Wednesday night, she took the plunge in a low cut, embellished white dress. A silver metal belt accentuates her trim waist.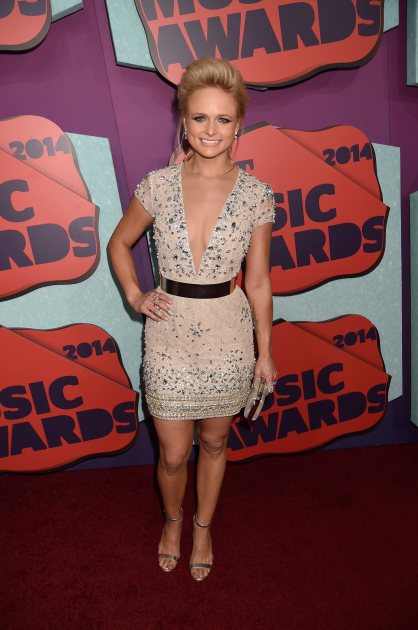 (FilmMagic)
The mini dress also showed off her shapely legs. She finished the look with feminine silver sandals and clutch, delicate, unstated jewelry and a pretty updo.
She also looked fierce performing with Carrie Underwood, wearing another short, plunging gown. Talk about girl power!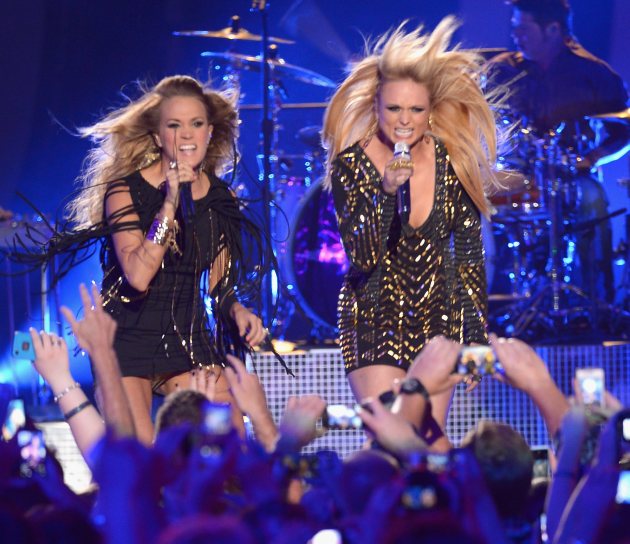 (Getty Images)
Carrie also looked pretty on the red carpet, wearing a floral Roberto Cavalli with keyhole detail.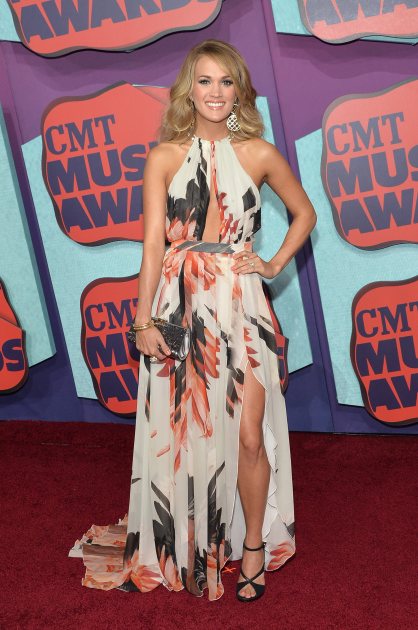 (Getty Images)
Nicole Kidman, with husband Keith Urban, went with an elegant floral Giambattista Valli.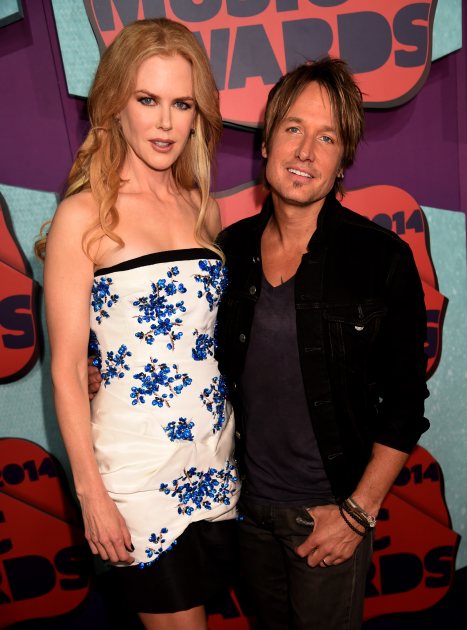 (FilmMagic)
Host Kirsten Bell wore a pretty black embellished Zuhair Murad…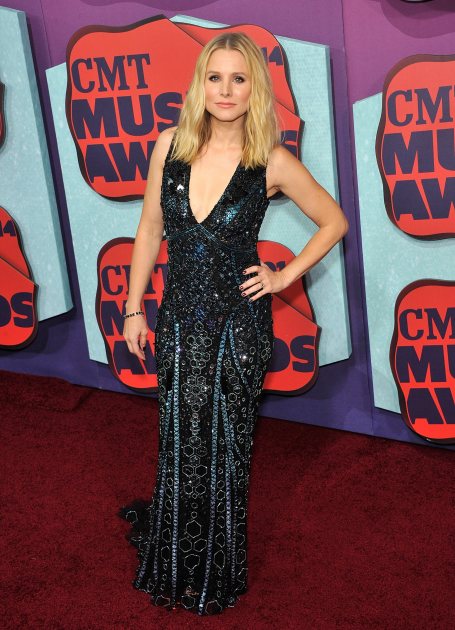 (Getty Images)
…and Kellie Pickler was pretty in bright pink that showed off the ladies.

(Getty Images)
As for Miranda, who is on the covers of both Rolling Stone and Us Weekly right now, she's been working hard on her body and she looks healthy. I'm sure Blake approves! I don't think she needs to lose any more weight though — she looks great just the way she is!
PHOTOS: CMT Awards Red Carpet Style Stars!

-- Ryan Patterson