Boy, do the ladies look good! Paris Haute Couture Fashion Week is in full force and the star power and style power is awesome.
Dior Beauty Charlize Theron looked like a goddess in gold, in a form fitting dress… with beau Sean Penn in tow. The embellished mini shows off her incredible legs, which look like they could go on for days.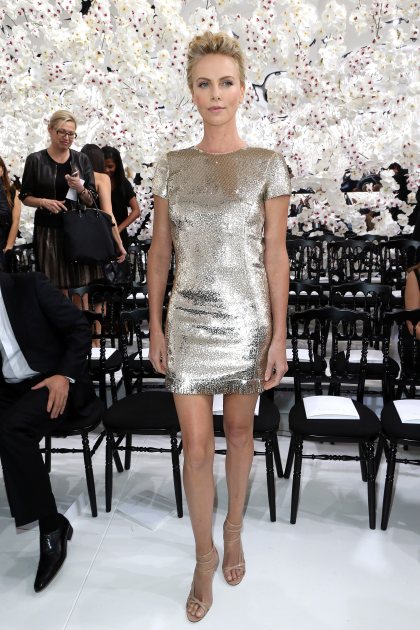 (Getty)
Dior Ambassador Jennifer Lawrence showed off a very bronzed look with her white and black ensemble at the Dior show. The top looks like it's been hit with a brushstroke of paint — I love this! So playful! She's definitely got the body for it: it shows off her curves and reveals a little bit of side boob action!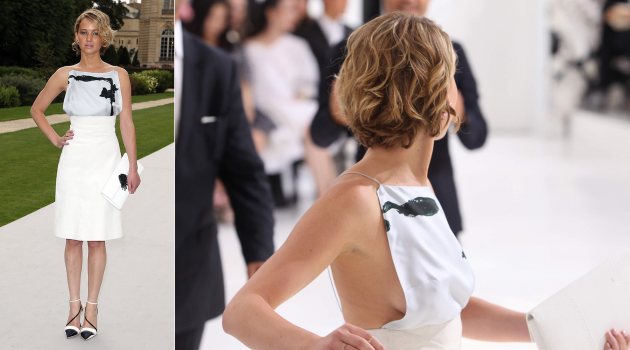 (Getty)
The elegant Emma Watson was also looking edgy in her Dior Haute Couture. The dress features a navy asymmetrical top and white skirt with sheer navy overlay. She finished the look with Dior clutch and pumps.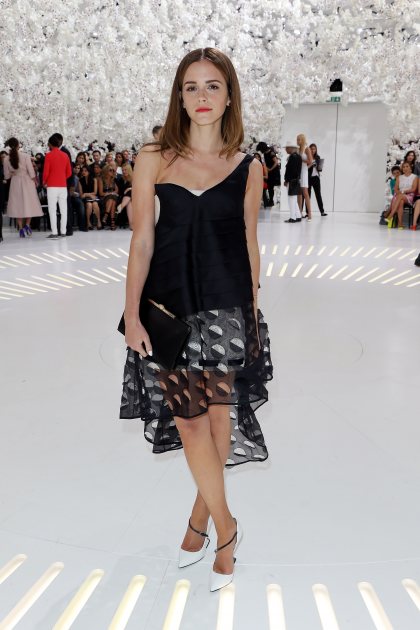 (Getty)
The always fashionable Olivia Palmero went with an asymmetrical moto style Dior jacket. It's all good!
Over at Chanel, Kristen Stewart, the face of the brand, went with head-to-toe summer white. Her cropped top and white genie style pants are fashion forward to say the least, but it's her sassy new short do that I am coveting. If I could go short like that, I would. It's perfect for summer and I think it looks great on her.

(Getty)
Tres Chic!
-- Ryan Patterson