GLAM SLAM

Dare-to-bare has become the number one red carpet style mantra these days.
On Wednesday night, "Masters of Sex" star Lizzy Caplan made headlines with this nearly see-through lace Houghton jumpsuit. Last week, Maggie Q went commando in a cut-out Anthony Vaccarello dress. JaImie Alexander sent the Internet into a tizzy at the premiere of "Thor 2" in a head-turning sheer Azarro gown.
And of course, there's Gwyneth Paltrow, who stole the show in a risque Antonio Berardi gown, which she admits had her reaching for her razor for some extra grooming.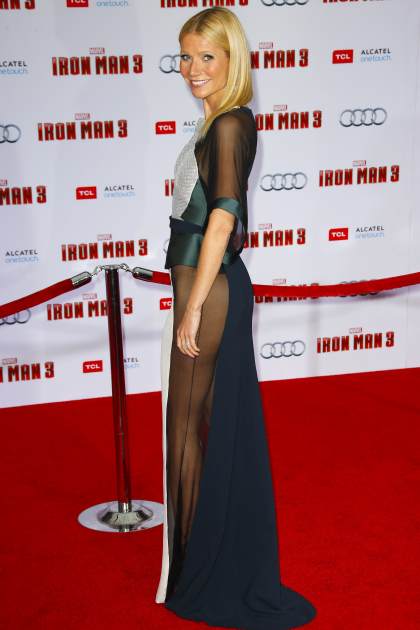 When did showing so much skin become the norm? The obvious reason is fame, baby, and lots of it, for the taking. When there's a glut of celebs all vying for attention, a super-revealing look is a quick and easy way to stand out in a crowd and make a name for yourself. I'm the first to admit, I had never heard of JaImie Alexander until I saw her in that dress.
"What Not To Wear" star Stacy London says there's more to it than that.
"I think this whole trend-to-reveal is tantamount to a couple of things: obviously the skinny women want to prove how fit they are, and poufy ball gowns don't cut it. But also there is a more positive angle, at least with the low cut front and back stuff: the less well-endowed actresses are choosing styles that work and flatter them, as well as get them some well-deserved attention," Stacy says.
Hey, it worked for Elizabeth Hurley waaaaayyy back in the day in that Versace safety pin gown.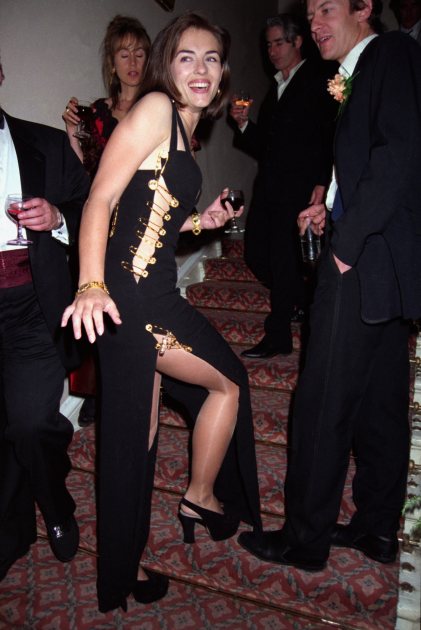 Jennifer Lopez certainly knows the power of a dress — she pays homage to her famous plunging green Versace Grammy gown in her new video "I Luh Ya Papi." Clothing — or lack thereof — can make someone famous overnight.
It's also a way to change up an image. Lea Michele and Naya Rivera may play high school students on "Glee," but they use the red carpet to project a much more adult and sexier image. That, in turn can lead to more press, more exposure, and more jobs.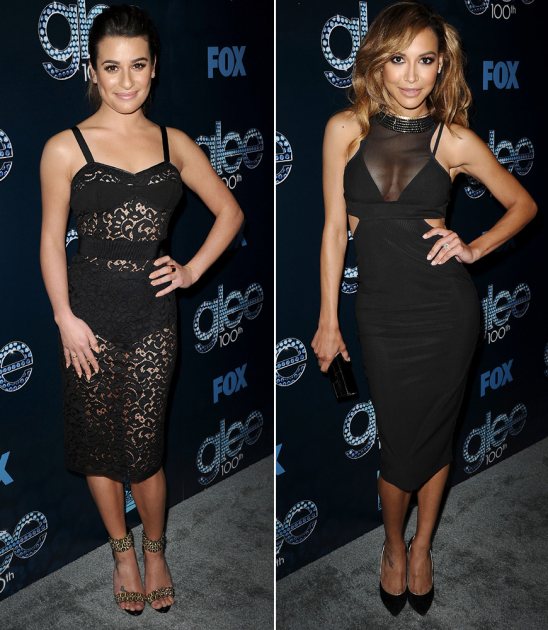 "There are varying degrees of risque with this sheer trend," says fashion expert and "City of Style" author Melissa Magsaysay. "But I think the main message here is that the red carpet has gotten SO huge and in many ways become a more important runway than most actual designer runways, that stars are really going out on a sartorial limb in order to make a statement and cause some buzz. If done tastefully, a sheer dress can get people talking while also putting a new star on the fashion map which is getting harder and harder to do these days.
"We saw Kim Kardashian in a sheer dress and retro style undergarments recently," Melissa says.
The look was totally sheer, but not offensive because there was a nice balance between the weight of the fabric and the amount of sheerness.
Same with Lizzy Caplan's cat suit — it was sheer but the weight and intricacy of the fabric off set the sheerness so the result was tasteful and sexy, rather than raunchy. Skin is definitely in for spring. Just look at the crop top trend!"
No crop tops for me personally, but if you're going for it, start working those crunches, STAT!
-- Ryan Patterson