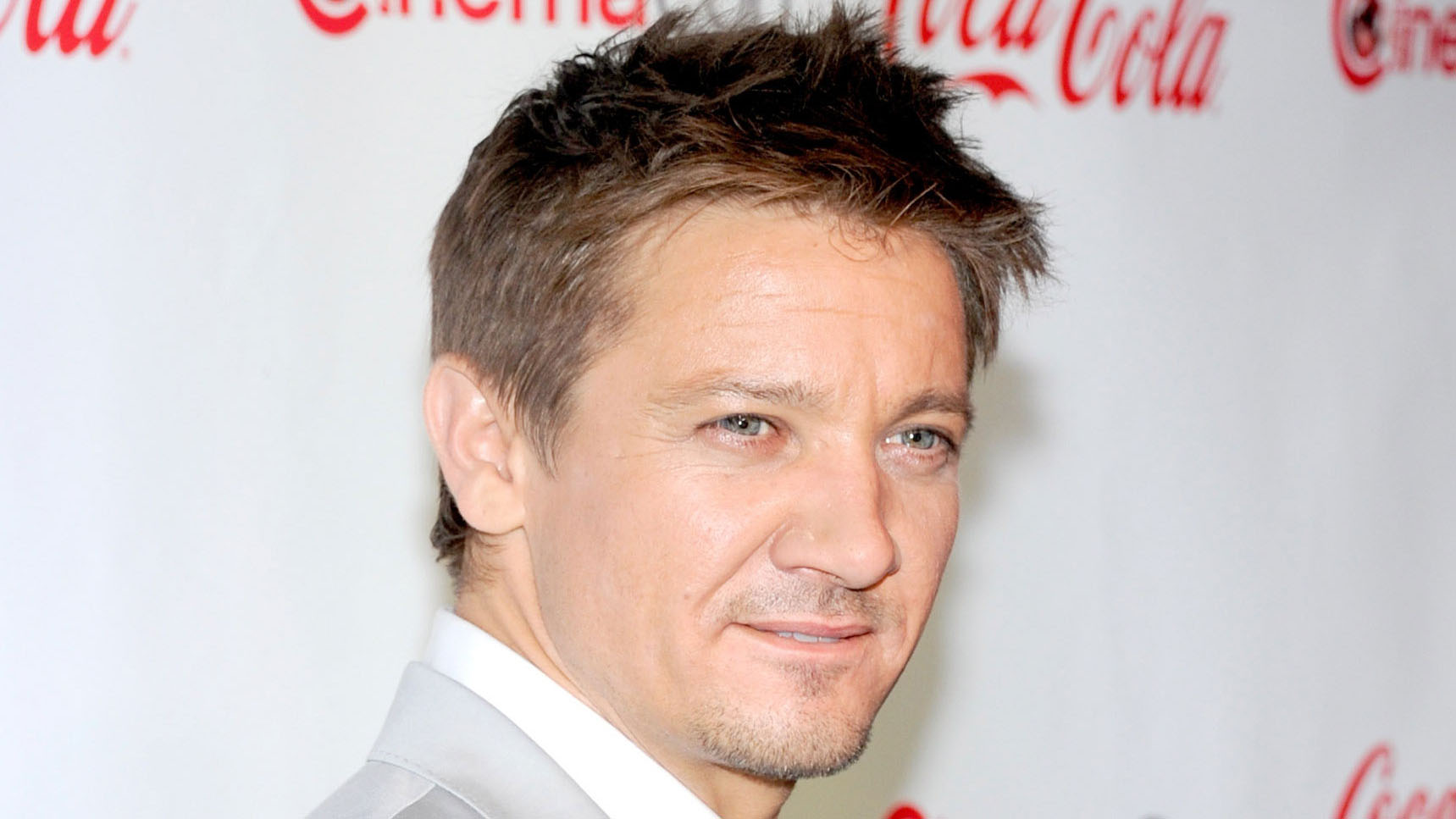 Jeremy Renner is best known for his macho roles "The Hurt Locker" and "The Town," but many of his fans might be surprised to find out the actor used to be a makeup artist.
Access Hollywood's Billy Bush caught up with the star at CinemaCon 2012, where he revealed his past with blush, mascara and eyeliner.
"[I was] as a makeup artist," he told Billy, when asked what he did to make ends meet prior to his breakout role in "The Hurt Locker."
"I could do makeup because I did theater… I couple paint and I could draw, so I'm like, 'OK, I'll do makeup on girls all day… It bought me a lot of free time to go audition when I needed to because I only had to work a few hours a week. I didn't have to wait tables, so it was actually a great gig."
"Could you give me a smoky eye right now if I needed one?" Billy joked.
"Yeah," Jeremy said with confidence.
With roles in two of the summer's hottest movies, Jeremy has traded in foundation sponges and eyebrow pencils for a bow and arrow in "The Avengers," a movie he loved working on.
"Joss [Whedon], the director ended up being sort of like a kindergarten teacher and we were a bunch of kids running around, he couldn't get us to shut up. We're all just sort of marveling at each other's costumes and making fun of each other," the actor, who plays Hawkeye in the superhero ensemble film, said. "It was a lot of fun. The cast made it the best experience possible."
And does Jeremy have an interest in accepting another mission with his "Mission: Impossible – Ghost Protocol" co-stars?
"If Tom [Cruise] calls and Paramount calls…I'd be honored to be part of it," he added.
Catch Jeremy in Marvel's "The Avengers" on May 4.
Copyright © 2023 by NBC Universal, Inc. All Rights Reserved.
This material may not be republished, broadcast, rewritten or redistributed.