A few days removed from her wedding to Alexandra Hedison, Jodie Foster stepped out in Los Angeles on Thursday, with wedding ring in tow!
The Oscar winner was spotted walking down the street after some shopping in Santa Monica, when the photos of the newlywed with her new jewelry were taken.
A casual Jodie was sporting jeans and a white button up shirt, with a messenger bag slung across her chest, grocery bags in one hand, and a juice in the other – the same hand adorned with the wedding ring.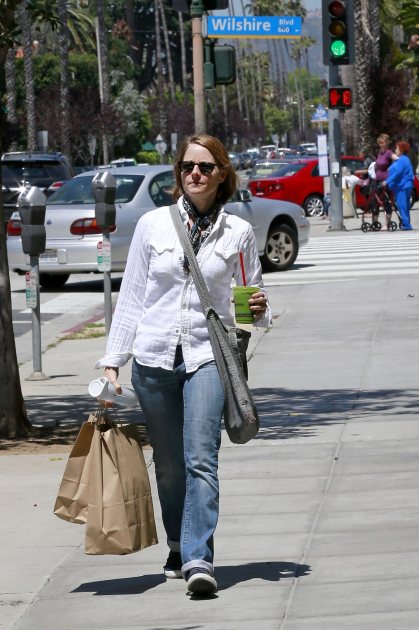 PHOTOS: Celebrity Wedding Photos

Jodie and Alexandra tied the knot last weekend, her rep previously confirmed to Access Hollywood.
The nuptials came a little less than a year after the couple began dating (in summer 2013).
-- Eric Anderson