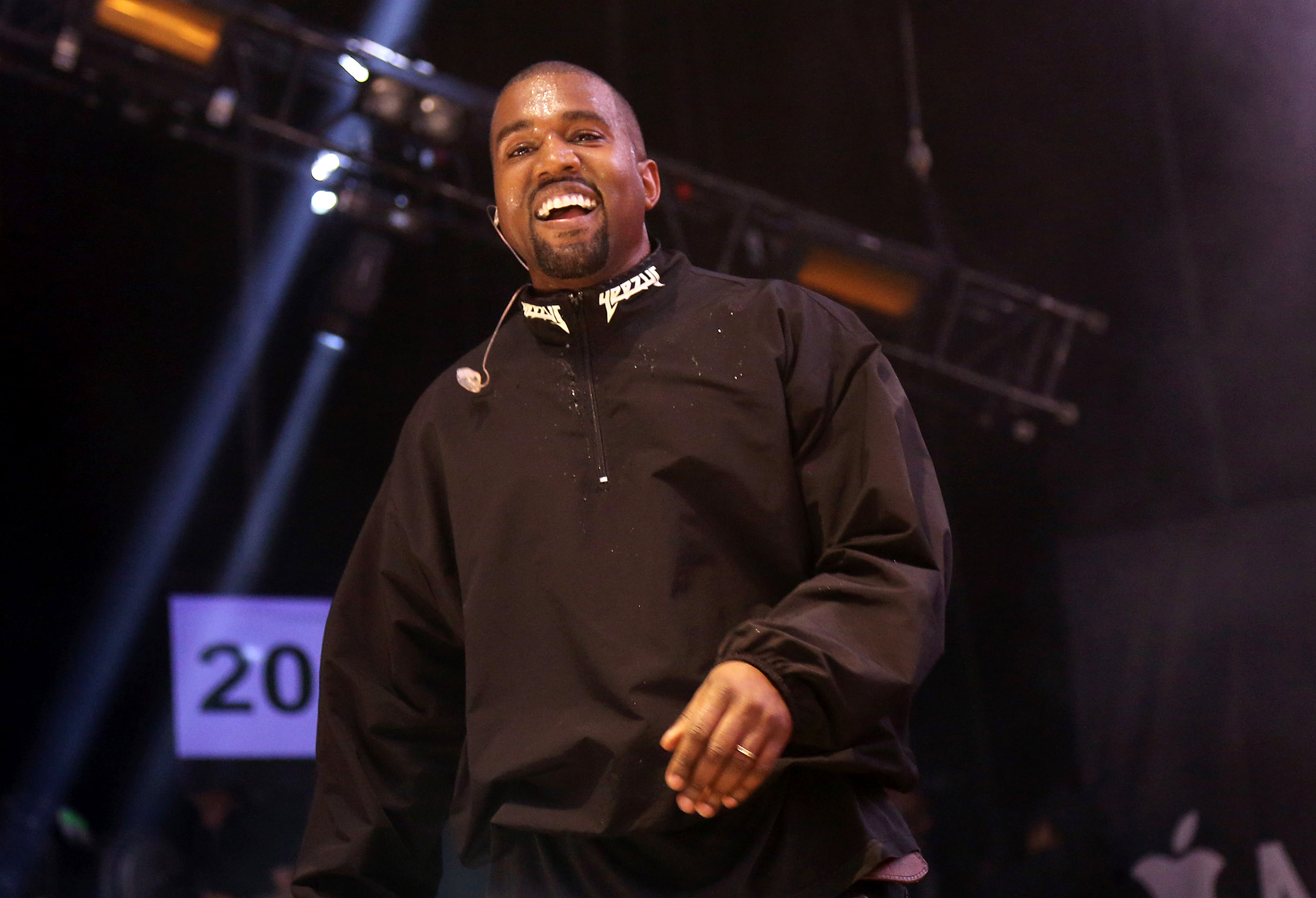 Kanye West knows how to court controversy.
On Saturday, the day after he premiered his new video, "Famous," which features him in a bed with what appears to be synthetic sculptures of several celebrities, including Taylor Swift, Rihanna, Chris Brown and Ray J, West Tweeted, "Can somebody sue me already #I'llwait." (Update: He has since deleted the post.)
https://twitter.com/kanyewest/status/746775420024946689
The hip hop star unveiled the video for "Famous," off of his latest album, "The Life of Pablo," at a promotional event held at The Forum in Inglewood, Calif., on Friday night, and on the Tidal web platform.
PHOTOS: Kim Kardashian & Kanye West
A number of Twitter users who watched the clip, which also features sculpted impressions of Donald Trump, President George W. Bush, Amber Rose, Caitlyn Jenner, Anna Wintour and Bill Cosby all posed in sleep-like positions in a giant bed with the real Kanye (he turns to the screen at the end of the clip, confirming it's him), posted GIFs and comments about waiting to see what would happen legally to the rapper.
Brown was the first star, whose likeness is in the video, to chime in.
PHOTOS: Star Sightings: Week of June 20, 2016
"Why I gotta have the plumbers butt/ crack showing WAX figure?" he wrote on Instagram, adding that Kanye is "talented, but crazy."
A Vanity Fair writer got an exclusive sneak peek of the video before it made its debut, and asked Kanye, during a phone interview, about including Cosby.
"It's not in support or anti any of [the people in the video]," the hip hop star reportedly told Vanity Fair. "It's a comment on fame."
Near the end of the "Famous" video, in what can be described as the credits section, the words "special thanks" appeared on screen, before listing off the celebs whose likenesses appear in the clip. The segment ended, though, with the words, "for being famous."
PHOTOS: Kylie Jenner Through The Years
Kanye was supported by his famous family – wife Kim, sisters-in-law Kourtney Kardashian and Kylie Jenner (Tyga was also in attendance), mother-in-law Kris Jenner and Kourtney's ex, Scott Disick — at the event at the Forum on Friday.
The video debut event was supposed to kick off at 7 PM PT, but Kanye delayed it to allow fans caught in traffic more time to arrive. He played the video twice for those who attended the event, before hopping behind the deck and spinning songs with 2 Chainz and Desiigner.
— Jolie Lash
Copyright © 2023 by NBC Universal, Inc. All Rights Reserved.
This material may not be republished, broadcast, rewritten or redistributed.