In today's Glam Slam feature: Blake Lively killed it for me in custom blush colored Gucci at Monday night's Met Gala, which was a tribute to America's First Couturier Charles James.
Blake was my absolute favorite look. Taylor Swift in blush satin Oscar de la Renta was another stunner. Jessica Alba — beautiful!
But it wasn't all home runs. Here's how the night breaks down:
CHIC COUPLES RULED
Aside from Blake and gorgeous husband Ryan Reynolds, there was no shortage of super hot, super chic couples.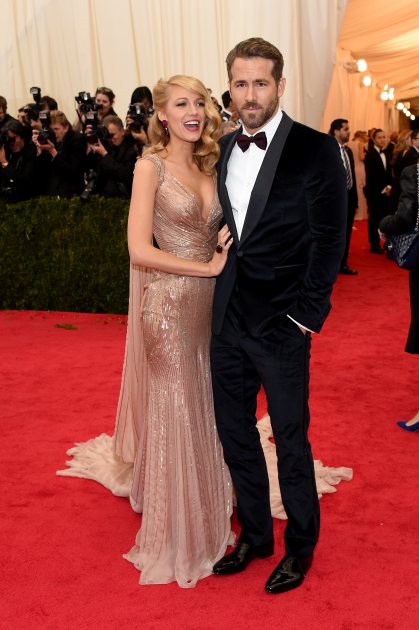 (Getty Images)
Posh and Becks — wow.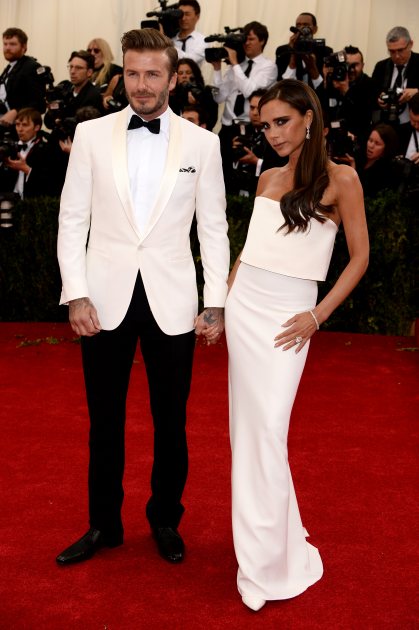 (Getty Images)
Give it up for Givenchy-clad Beyonce and husband Jay Z and a very dapper Johnny Depp (complete with cane!) and Amber Heard.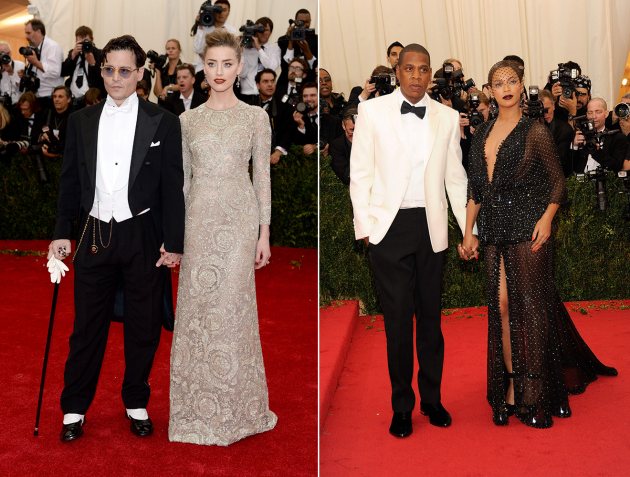 (Getty Images)
There was also the always smoking hot Charlize Theron with Sean Penn, Giselle Bunchen and Tom Brady, and of course, Vogue cover couple Kim Kardashian in Lanvin, with Kanye West by her side.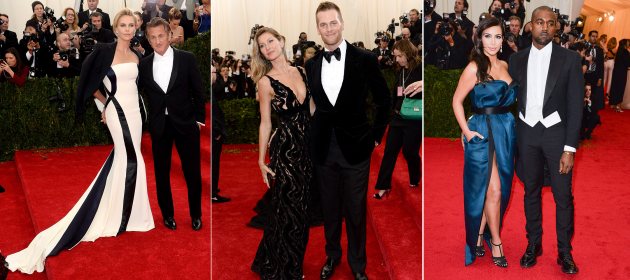 (Getty Images)
BLACK AND WHITE
Fashion icon Sarah Jessica Parker took the elegant, formal theme to heart in a big, dramatic black velvet and white satin ball gown by Oscar de la Renta.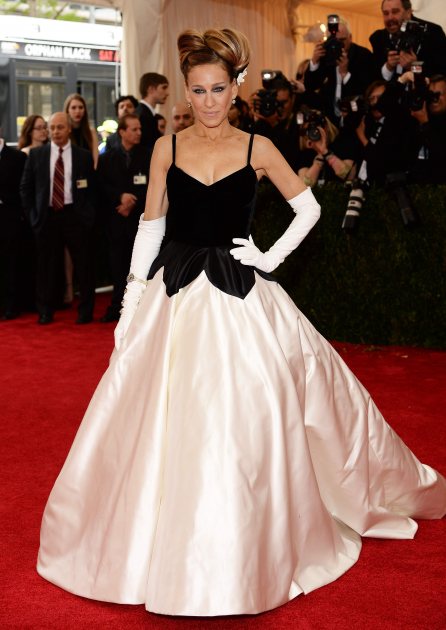 (Getty Images)
Karolina Kurkova also went for a big, big gown – her black number with white floral detailing is by Marchesa.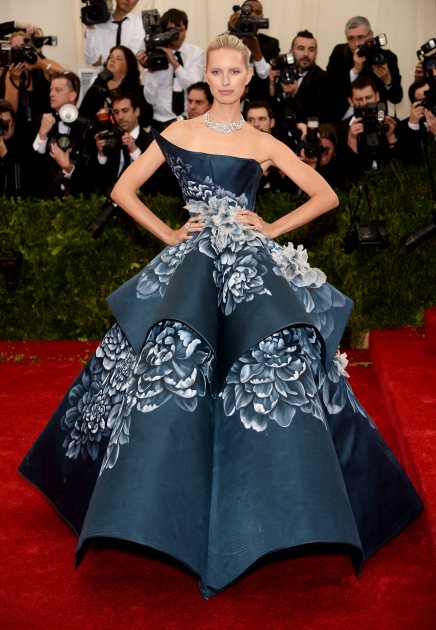 (Getty Images)
Katie Couric wore black paired with ladylike white gloves.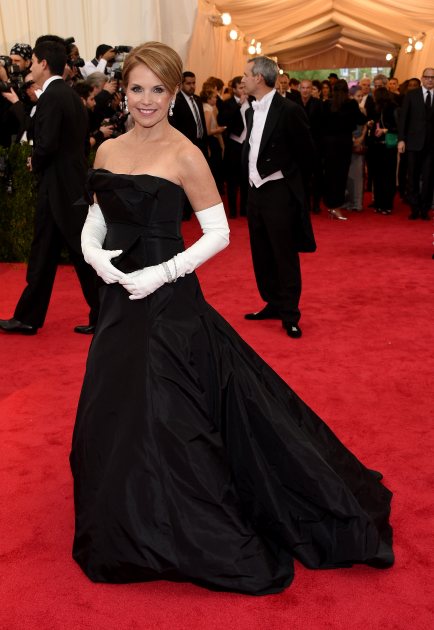 (Getty Images)
THE CROP TREND
One of Spring's biggest trends showed up on the red carpet…the crop top. Both Emma Stone in pink Thakoon and Rihanna in white body-con Stella McCartney showed of their toned midriffs.

(Getty Images)
THE RISK TAKERS
Lupita Nyong'o in custom Prada took a big chance with her feathered, flapper inspired Prada to mixed reviews.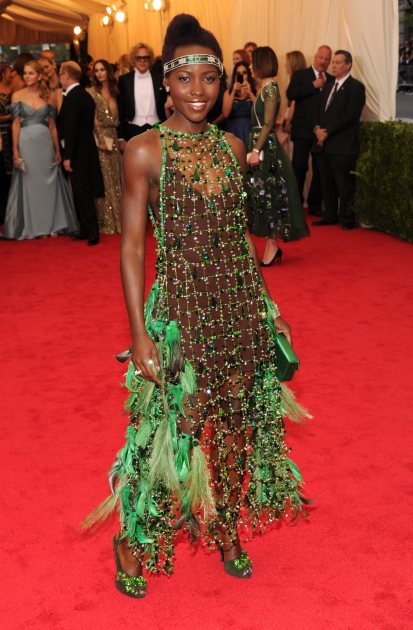 (Getty Images)
Zoe Saldana got lost in a voluminous Michael Kors and Kate Upton's frumpy Dolce & Gabbanna was compared to something a bar maid would wear.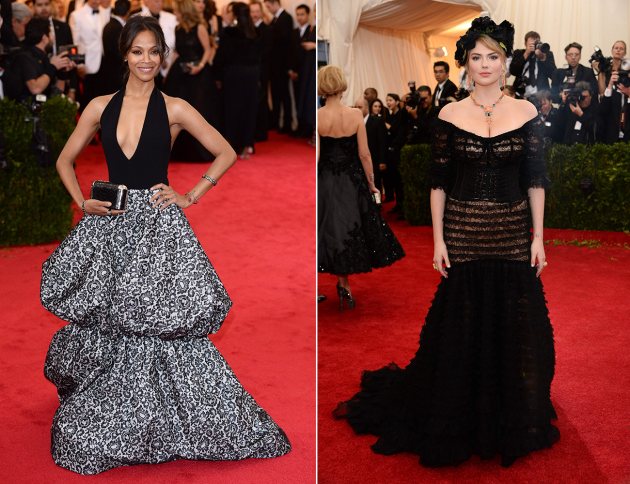 (Getty Images)
Perhaps receiving the most scathing reviews though is Katie Holmes' mustard yellow Marchesa, which has been compared to Belle's yellow ball gown from "Beauty and the Beast."

(Getty Images)
Ouch!
-- Ryan Patterson