In today's Glam Slam feature: The MTV Movie Awards are this weekend and as usual, it will be a parade of beautiful stars, including Rihanna (performing with Eminem), along with gorgeous presenters Cameron Diaz, Mila Kunis and Jessica Alba, to name a few.
The fashion will be awesome and spring's biggest beauty trends will be on full display.
Celebrity makeup mogul and artist Napoleon Perdis shares how you can achieve three of spring's big beauty looks yourself…
ORANGE LIPS
Orange is absolutely my go-to hue at the moment. Not only was it all over the runways at the recent international fashion weeks but it actually looks fab on most women. The brighter, the better!! (check out Lupita Nyong'O for proof!)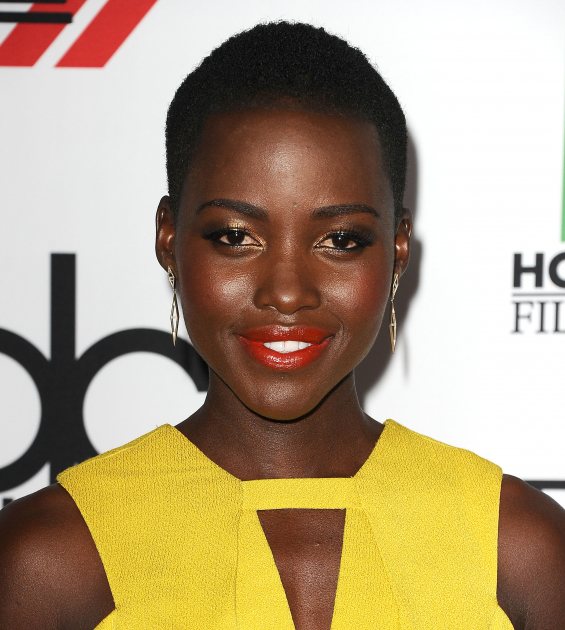 An orange lip is an instant way to elevate your look. I find that pink-based oranges such as corals and peaches are great universal shades and will flatter most skin tones. Vibrant, red-based oranges also work well with a range of complexions. Just make sure you warm up your complexion when wearing yellow-based oranges like apricot. They tend to be more trend driven and can sometimes wash out fairer skins. Choosing the right shade can often be more about confidence, mood and overall style statement; if you need a pick me up, try a brighter shade. If you're at the office, consider a soft peach. With any new lip shade, wear it for 12 minutes to give your eye time to adjust and then assess.
If you're drawn to a bright shade, choose a matte or semi-matte texture. For something a bit more subtle, try a gloss, stain or even a tinted balm.
Generally lip products look better when applied with a brush - it allows for an even distribution of color and looks more polished. Or for a translucent stain-like finish, press the lipstick onto your lips with your finger tip. Line lips last with a complementary lip pencil to lock in color and define your lip shape.
BLACK AND WHITE LINES
Strong and graphic liner has been seen on a long list of celebs of late. It's a defining trend of the moment, whether your look is sharp and sleek, classic and feline or delicate, there's a liner style to match! A fresh, modern take I'm loving is the contrast pairing of black and white liner to give an array of different eye effects.
To make eyes appear larger, apply white liner on the waterline (inner rim of the eye) with a budge proof gel liner like my China Doll Gel Eyeliner series. Apply a strong black gel liner to the upper lashline for the wider eye look. For a lifted eye effect like Olivia Wilde glide your black feline liner close to the upper lash line with a distinct upward extension at the end of the eye (a liquid liner with built in applicator like my new Matte Eye Ink will give the perfect result). Placing further emphasis on the lift with an accent of white liner under the 'tick' reinforces the youthful, lifted effect. For a fresh eye look as seen on Shailene Woodley, team your black and white liner by applying black pencil to the outer corners of the upper and lower lash lines and smudging with an eye brush for a soft finish. Apply white pencil to inner corners of the eyes (close to the upper and lower lash) line and blend out to meet the black, completing the doe eye look. Whatever your look, ensure it's finished with lashings of mascara. Multiple coats!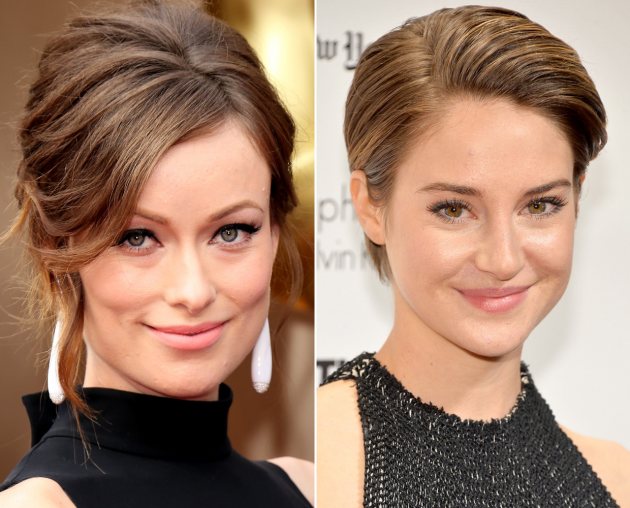 Application tip: Whenever applying liner arm yourself with a small clean eye brush for smoothing and extending your lines for the most flattering finish.
METALLIC SMOKY EYES
Metallics deliver instant star power on the red carpet. They can be used for a deep, dramatic effect, or to infuse an everyday look with evening glam- they're really the perfect eye embellishment.
The beauty of metallic shade is that they'll always look dramatic but never harsh, and they can be intensified or softened depending on the event and occasion. If your skin tone is fair to medium, a metallic in black gold will give maximum impact when applied over the entire eyelid. If you have a medium to deep skin tone, a light metallic in shades of silver worn on the inner corner of the eye lid look is stunning.
For another way to make the most of metallics, try applying a shade in a color that contrasts your natural eye color. Here you can see Julianne Hough wearing copper eye shadow that gives her eyes the most vivid blue appearance (my Loose Eye Dust in Copper Element can be used to achieve this look). Press shadow around the entire eye area from the upper lashes to socket of the eye with a medium size firm eye brush and blend at the edges (the socket is typically located half way between the upper lashes and your brow). Surround your eye in color by sweeping shadow along the lower lashline from the outer corner to the inner corner. Teaming your shadow with a matching metallic liner on the waterline will increase the effect for a glimmer of sexy shine.
For a slightly more understated approach to metallics, use on the lower lash line to add a hint of texture. Apply your smoky eye in your usual palette and tap a matching metallic over the top to add brilliance.
-- Ryan Patterson