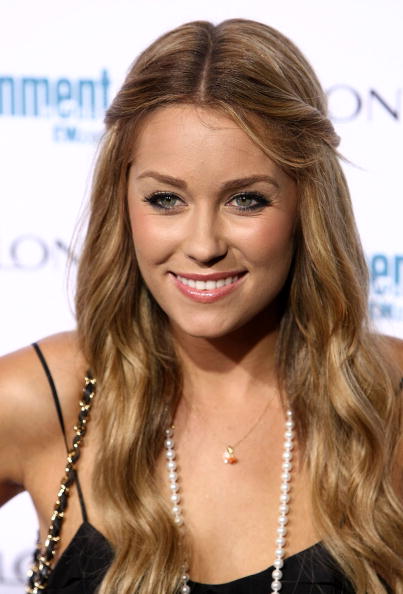 The truth behind the Lauren Conrad sex tape rumor heard round "The Hills" has finally surfaced.
At "The Hills" panel at PaleyFest09 in Los Angeles on Tuesday evening, Lauren Conrad revealed that Spencer Pratt, the fiance of her ex-BFF, Heidi Montag, admitted he started the rumor that she recorded an intimate video with former boyfriend, Jason Wahler. And Spencer's admission about the tape — which does not exist — may possibly be in a future "Hills" episode.
Lauren revealed the news during PaleyFest09 after the panel moderator asked, "Lauren, do you still think Heidi and Spencer are to blame for those sex tape rumors?"
"We actually have it on tape," Lauren told the filled room of fans. "[Spencer] takes responsibility and apologizes for it."
"Sorry! Spoiler!" Lauren quickly added laughing.
Rumors of a sex tape first surfaced in between filming Season 2 and 3 of "The Hills," sparking a feud between Lauren and Heidi. While Lauren always believed that Spencer and Heidi were behind it, they denied any involvement.
In one of the episodes after the rumor began, Heidi told Lauren's friend, Jen Bunny, that Brody Jenner was responsible for the ugly gossip. And last night, Brody had his say on the issue.
"It was just so messed up that there was no fixing and they were just trying to dig their way out of this grave they dug themselves in," Brody explained. "They knew they had spread the rumors… they were plotting and scheming to point the fingers at everybody else when everybody knew it was them who did it. There was no way of getting out of it. I think that was their desperate measure of trying to get out of it."
Copyright © 2023 by NBC Universal, Inc. All Rights Reserved.
This material may not be republished, broadcast, rewritten or redistributed.