The Royals Down Under visit has officially begun!
Prince William, Kate Middleton and Prince George landed at the Wellington Airport on Monday to kick off their three-week tour of New Zealand and Australia.
The Duchess looked stunning in a Catherine Walker red coat, a scarlet Gina Foster pill box hat and black heels next to Prince William in a dark suit.
PHOTOS: William, Kate & Prince George's Down Under Trip
But the real star of the trip was 8-month-old Prince George, in a white sweater and matching white shorts, who Kate held as she disembarked from the plane.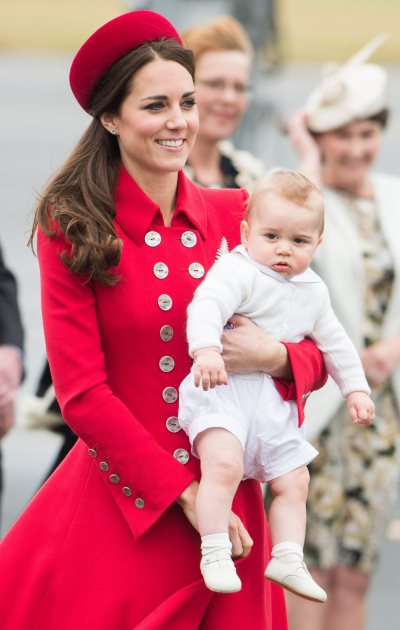 Upon their arrival in New Zealand, The Duke and Duchess were given a traditional Hongi welcome from Maori elders that included pressing their noses and foreheads to the noses and foreheads of the elders.
The Royals were also treated to a traditional Maori welcome ritual that involved men with spears wearing thongs who recited war cries while performing martial arts.
-- Jesse Spero